Posted on
By Irene @noordenzoet
Posted in photoshoot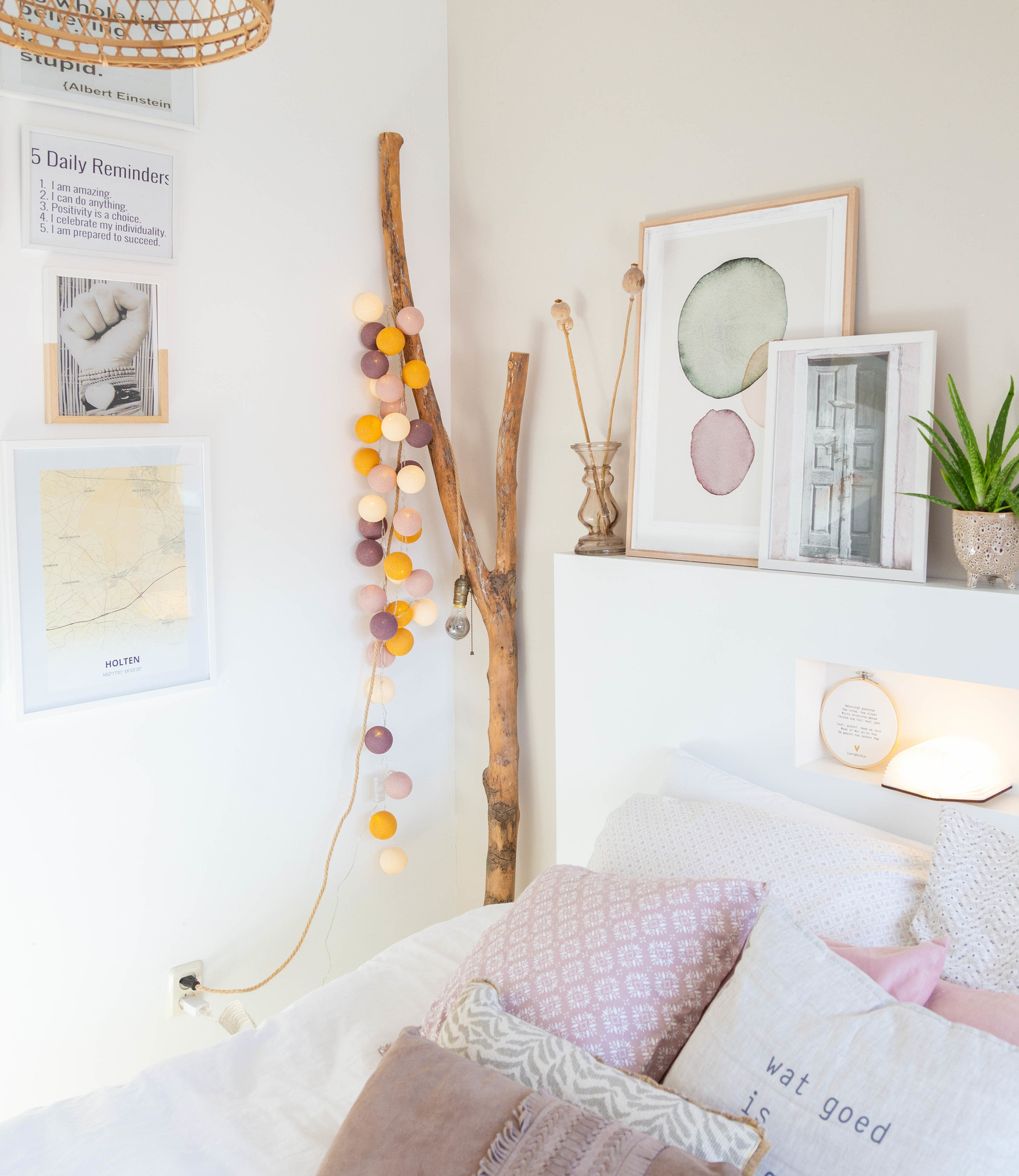 Introducing: Irene, on Instagram as @Noordenzoet, is a mother, interior stylist, stylist by Zalando, blogger and gives nice interior workshops.
Call for a photoshoot
A while ago, Cotton ball lights posted an appeal on Instagram asking about a nice home to photograph their products in. I've been a fan of Cotton ball lights for some time now, hanging multiple string lights in my house, and didn't hesitate for a moment to respond. And after a week I heard that they indeed came here to photograph.
How great fun! Tuesday, March 3 was the day. The house was completely neat and tidy hahaha. Photographer Vera and owner Luc came in pairs with a large box full of string lights and book lamps.
Crazy about color
One by one she took the garlands out of the box in all kinds of color variations. I love color and immediately saw some very nice variations in our house. Also the book lamp. I had never actually seen this in real life but immediately liked it. This lamp can be charged and taken anywhere and provides a beautiful light. Even for a summer evening outside on the table, it makes for fun.
Get new inspiration
Then Vera and Luc went through the house to see where the garlands can hang and where the book lamps can be and what the best place is to make a beautiful composition for the photo. Really nice to see how others look at my interior again. This way you also gain inspiration and ideas yourself. Certain color combinations really came into their own.
Blue instead of green?
My daughter saw the sling with dark blue cotton balls and she said; "Mom, dark blue is also beautiful instead of green". She has a green wall in her room… so maybe… dark blue?
After a while all photos were ready and Luc and Vera drove back to Breda. I sat down on the sofa and enjoyed this pleasant day.
Thank you for this special experience!
And hopefully see you soon!
Love, Irene
Instagram:@noordenzoet
Blog: https://noordenzoet.nl/
Follow us for more inspiration!
IG: @cottonballlights_the_original en @ledr.nl
FB: Cotton Ball Lights The Original en LEDR
And have a look at our Pinterest!