Looking for something different for Christmas this year? You can! In this blog, you will see how cotton balls can be styled in an original way. Read on to find out how we did it.
Who says you got to have a Christmas tree at Christmas? Be unique and go for something different. In this blog, you will read more about styling your Christmas decorations in different ways. Because it is fun to do something different for once. Curious? Then read on!
To start with, we have one of our new combinations, Wild Glam. Give a twist to a Christmas tree decoration. What do you need to do this?
Branches, these can be real or artificial, it just depends what you like
Rope or ribbon to hang the baubles from
Scissors, to cut the ribbon.
A nice vase in which you can put branches
And last but not least our Christmas cotton balls
Not so much, right? The following steps are also super simple and you can adjust them completely to your own wishes. Fill the vase with water and place the branches in it. Cut the ribbon at different heights so you have some play room. Hang the Christmas cotton balls on it and voilà, your super original Christmas decoration is complete. Simple, right?
The next style tip is also super easy to make at home. For this we used the combination Touch of gold Premium. Because the balls have different sizes (6.5 cm, 8 cm and 9 cm) it is fun to hang them at different heights, as shown in the photo. By using ribbon or string, the balls are hung up and in just a few steps you have a very cute Christmas decoration.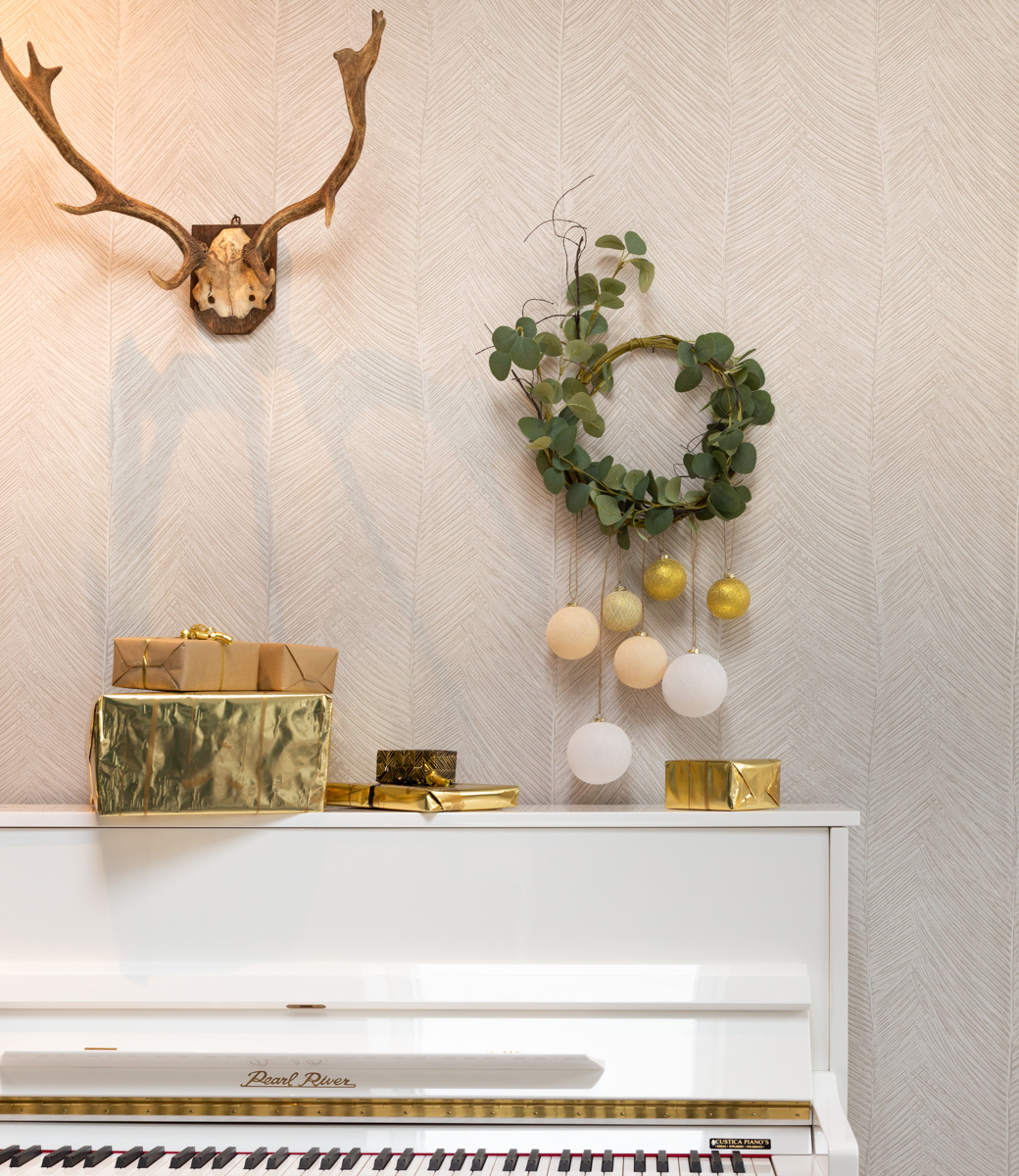 Our third tip is really simple, but still worth sharing. Silver Mix Premium is the combination used for this, but of course you can choose any combination. Fill a vase with the combination in a place that is just missing that finishing touch. With this small addition, the whole room is in the Christmas mood. Put a few cotton balls next to it and the whole room is immediately drawn into it.
Finally, we are styling Midnight Chic. This is a more classic combination and therefore we have chosen a matching styling. The combination is hung on ribbon in a picture frame. Very simple, yet fun and original. For the rest of the styling, you can choose whatever you like. In the photo, we have used Christmas trees of various sizes, feathers to fill the space and fun nutcrackers. This way, you can easily transform the space.