Amanda, Interior & lifestyle Instagram blogger (@mijnhuisje_) write about how she sets her table for Christmas!
Almost Christmas 
Before you know it, it's that time again. We count down a few more days and make the final preparations.
Before you know it, you and the whole family will be sitting around the table again for the Christmas dinner. At least we celebrate Christmas with snacks, drinks and a good meal!
"A well set table is half the battle"
When you dine, Christmas is, of course, the moment to turn your table into something really cozy! And that goes just as well for breakfast or a cozy Christmas brunch. Because a well set table is half the battle.
If you're not that culinary, you can do a lot with styling, I think. This year again, I go for pastel shades combined with gold. I decorate my Christmas table with Cotton Ball Lights, among other things.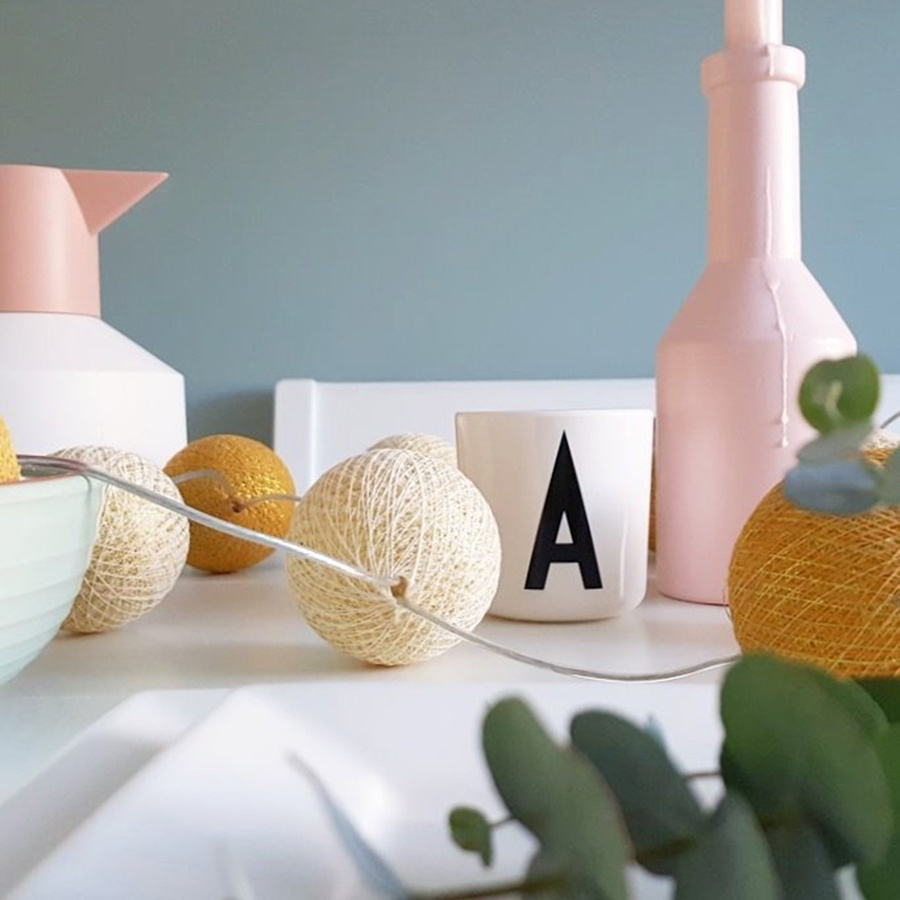 Pastel & Gold
I know Cotton Ball Lights for some time now and I already have a light string with colored cotton balls in my house. But these holidays I'm going for a touch of gold, so I chose the golden cotton balls. Super atmospheric, and handy to decorate with.
And they are also very nice on the table! In the evening, it's super easy that you just put them on and you'll have immediately mood lighting on the table during dinner.
The light string is available with 20 or 35 lights, so for both a large and a small table. And if you don't like gold that much, then you can choose from a wide range of other colors for your Christmas table.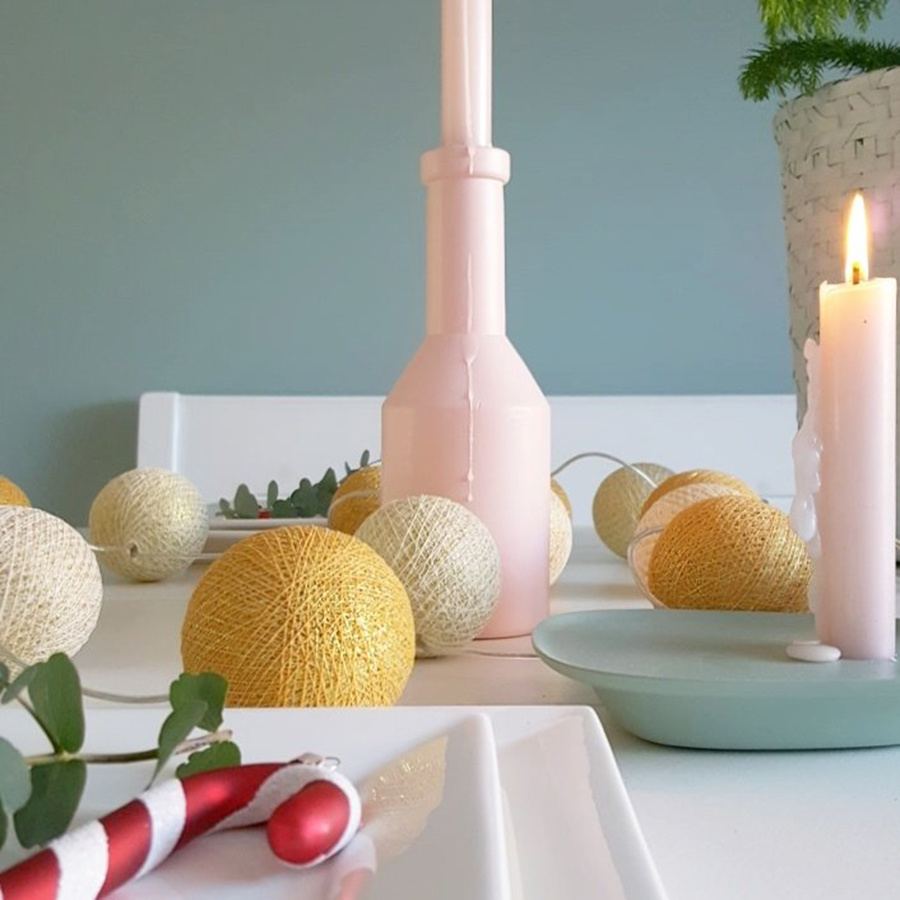 So, this year, I'm going for this cozy table decoration. Together with my other accessories such as candles and Christmas hangers and some luxury tablewear, not much can go wrong with our Christmas table, oh yes I still have to cook of course; )
I wish everyone a lot of fun this Christmas, and already a good 2019!
Love, Amanda
More inspiration of Amanda? Follow her on instagram: @mijnhuisje_
Follow us for more inspiration!
IG: @cottonballlights_the_original en @ledr.nl
FB: Cotton Ball Lights The Original en LEDR
And have a look at our Pinterest!