Posted on
By Nikya Liezen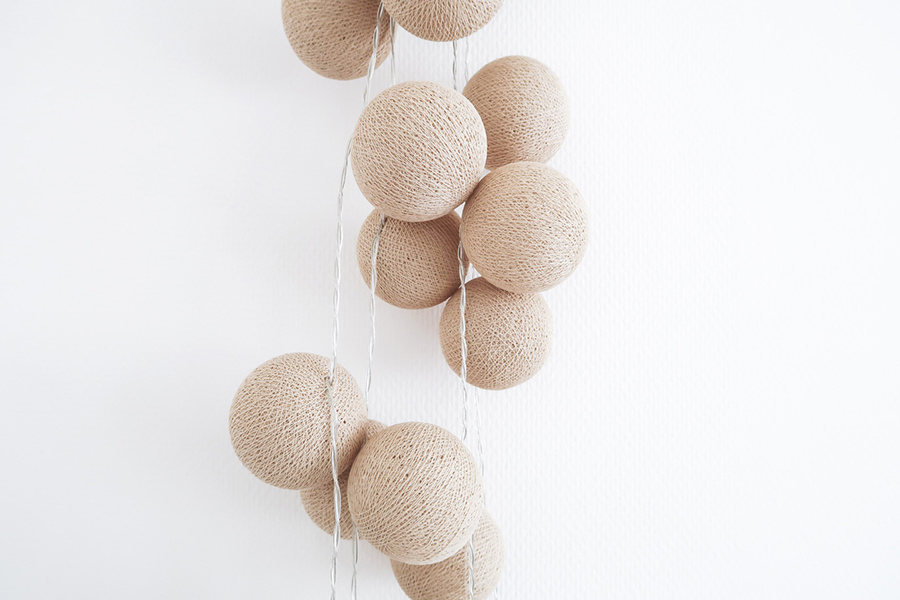 Introducing: Nikya on instagram under the name @nikyaliezen, Interior & Styling Blogger, Vlogger.
The fall and winter season is coming again and that means time for more atmospheric lighting and cosiness in the house! I had been looking for a nice light garland for a while on the wall, but sometimes it was just not the color or size that I was looking for. Via Instagram I came in contact with Cotton Ball Lights. They specialize in making beautiful handmade cotton lamps.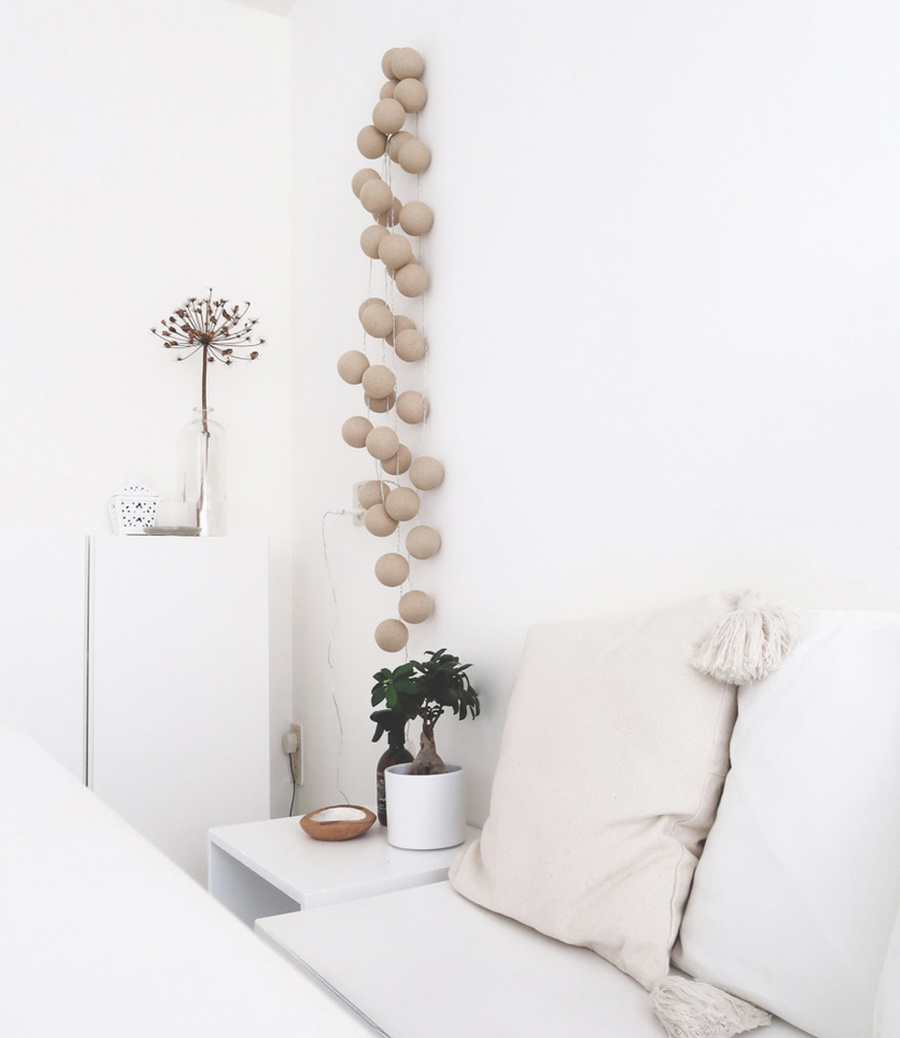 Your own unique string light or lamp
Because our house is basically white, grey, black and beige, I opted for the color 'cream'. It is a beautiful warm beige-brownish shade that fits perfectly into our interior. The string light has 35 lights, so it is a hefty light garland. When you hang it on a hook it gives a very playful effect. You can also use their Mix & Match tool. This way you can put together your own unique string light, both in size and in more than 70 different (!) Colors.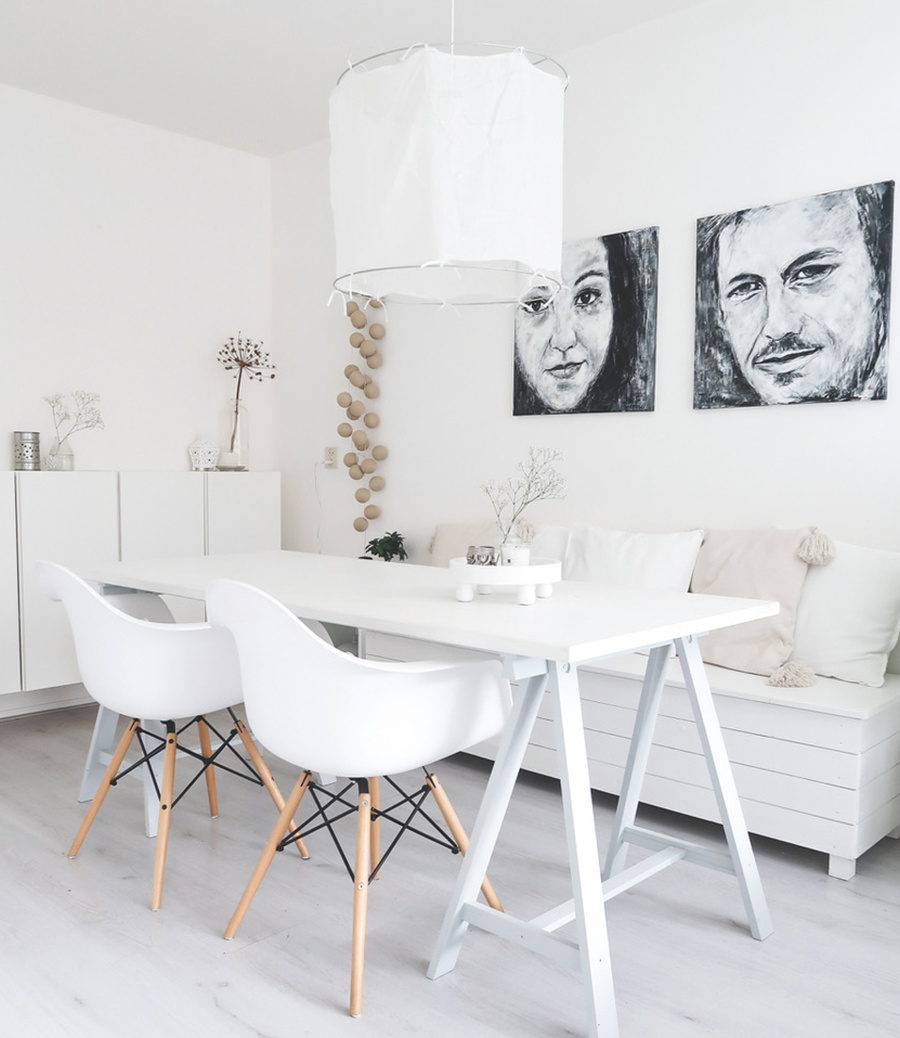 Multifunctional upgrade
Cotton Ball Lights has recently also upgraded the possibilities for connecting the string light. The string light is now equipped with a USB connection through which you can connect the lights to both the socket and a power bank. This way you can hang the string light or place it anywhere you want! Would you rather have one outside? These are also available in the webshop under the name Lubanida.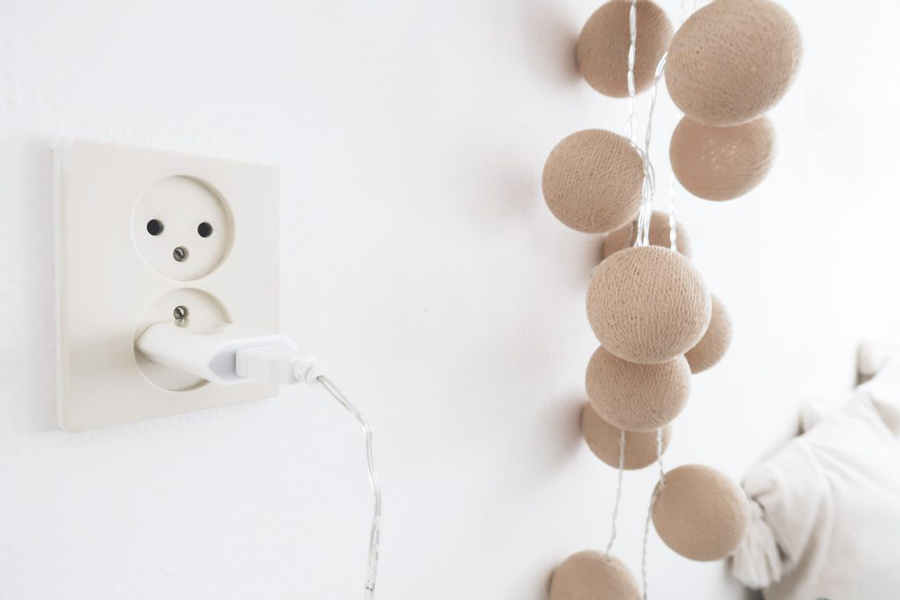 In addition to light garlands, also beautiful cotton hanging lamps
Besides the string lights, Cotton Ball Lights has als beautiful Hanging Lamps with different sizes, colors and hanging supports. In my opinion a real eye-catcher in your interior. This too is available in various colors and sizes, both in Full Round or in three-quarter shapes. Really a unique and trendy lamp if you ask me!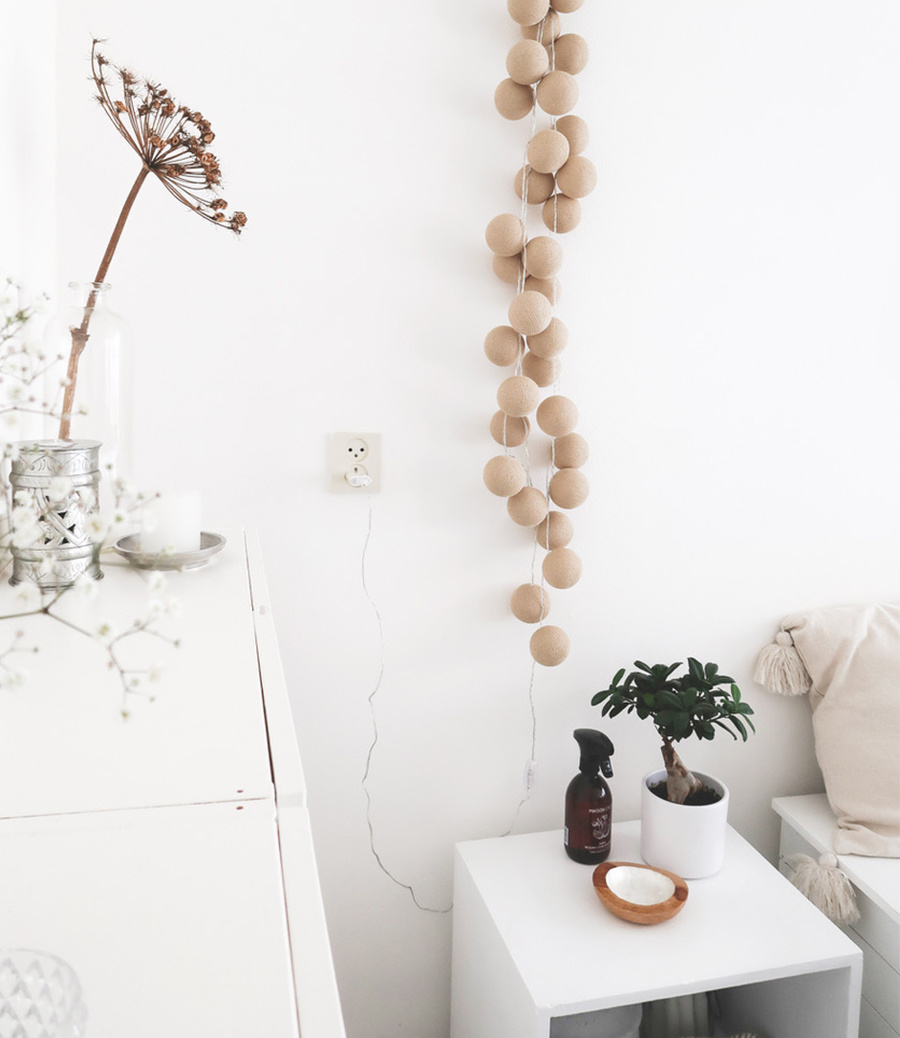 Handmade and fairtrade produced
100% handmade, 100% fair trade. The lamps are made from natural materials, mostly in the North of Thailand. Employees have the opportunity to work from home so that they can continue to maintain their family and social contacts. The fair salary gives employees access to education and good healthcare. This way of working makes Cotton Ball Lights the only one worldwide that produces these lamps in fair trade. Even the boxes in which the lamps are transported are recycled. Very good for our environment!
Do you wanna know more about Cotton Ball Lights or order a product? take a look at their webshop!
Love, Nikya
Instagram: @nikyaliezen
Deze blog is al een keer eerder gepubliceerd op: https://nikya.nl/verliefd-op-cotton-ball-lights/
Follow us for more inspiration!
IG: @cottonballlights_the_original en @ledr.nl
FB: Cotton Ball Lights The Original en LEDR
And have a look at our Pinterest!