Do you like Christmas as much as I do? And do you like a perfect table setting during the Christmas days?

Then, please read this blog with the best tips and tricks on how to decorate your perfect Christmas table!

The Summer is over, it is getting cold outside and the Christmas feelings are coming right away.
Do you know that feeling?
Your home will be fully decorated far before Christmas, but one thing is still missing namely your beautifully decorated Christmas table!
Whether it is for a Christmas breakfast, Christmas brunch, or a Christmas dinner, a cozy set table during the holidays gives so much extra atmosphere.
A lot of people always use their most beautiful tableware for Christmas but forget to decorate the table with some decorations, just to add the finishing touches. After all, it's not all about the food, right? The details of your Christmas table are almost as important as the food that is served.
Do you want to do it totally different this year and not just surprise your friends and family with a delicious Christmas dinner in this weird year? Read this blog in which we give you tips and tricks about a beautifully set table, in different colors and styles.

In your table setting, it is very important to pay attention to various aspects.
Tip 1: Use decoration with different heights.
This not only creates depth and a playful effect but also makes the party table extra atmospheric!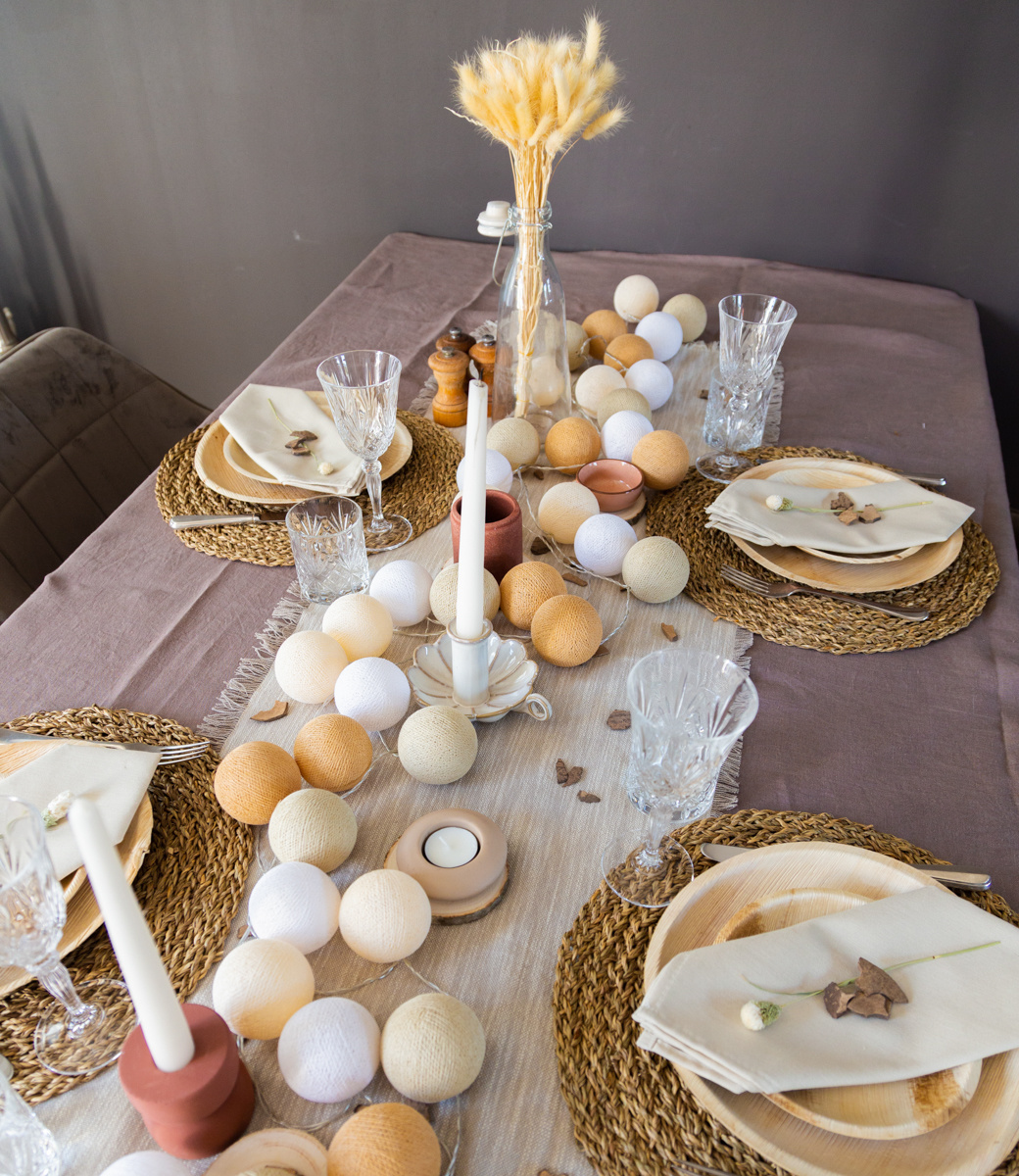 Tip 2: Do not forget to add some glitter, stars, and decorations from the Christmas tree.
By doing this, you are creating a festive feeling for yourself and your guests!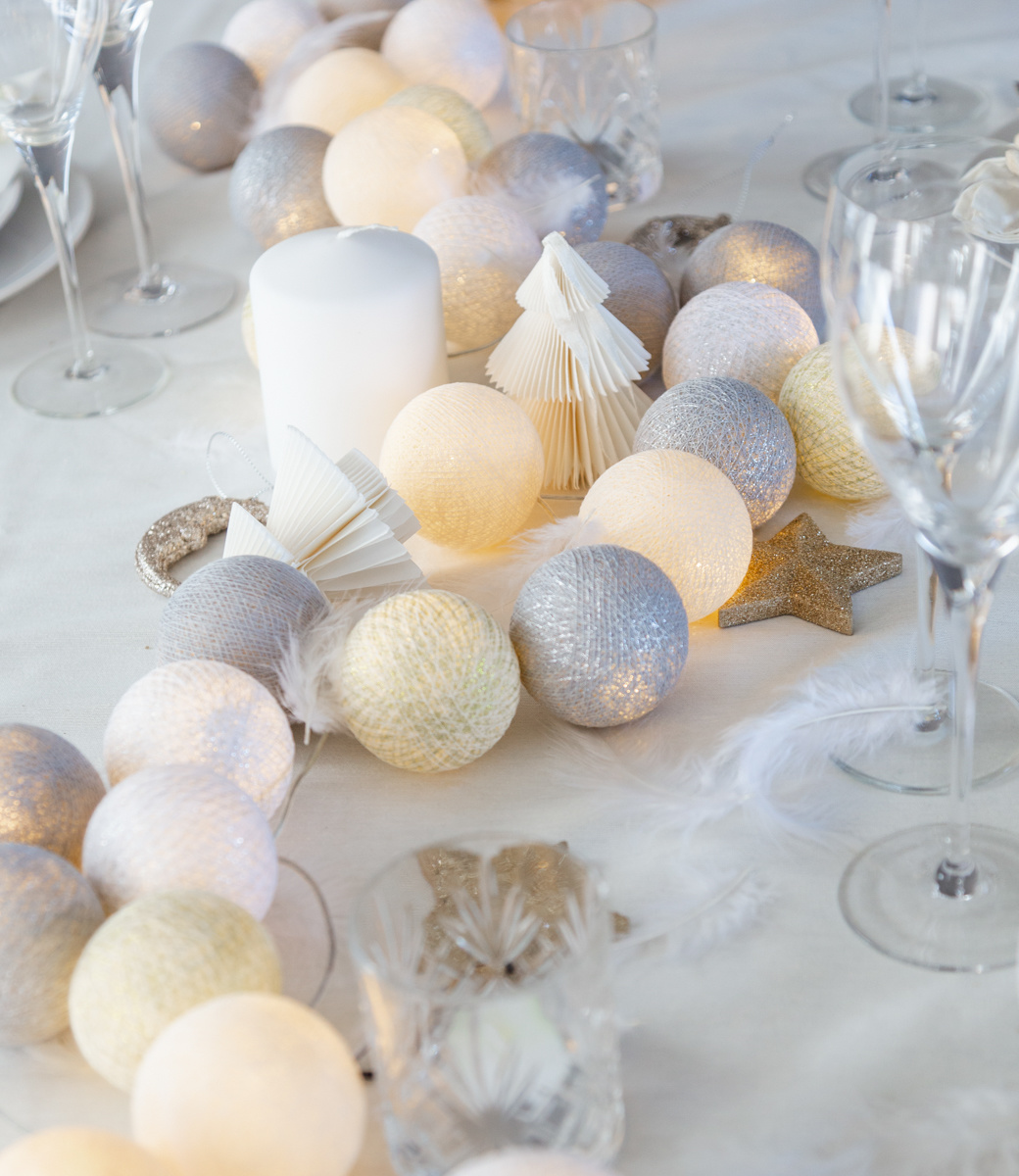 Tip 3: Mix and match!
Make it as crazy as you want it to be.
It is just Christmas once a year, so use your inspiration and creativity to make the best out of it! And! Don't be afraid to combine different colors. We love to sparkle during Christmas, isn't it?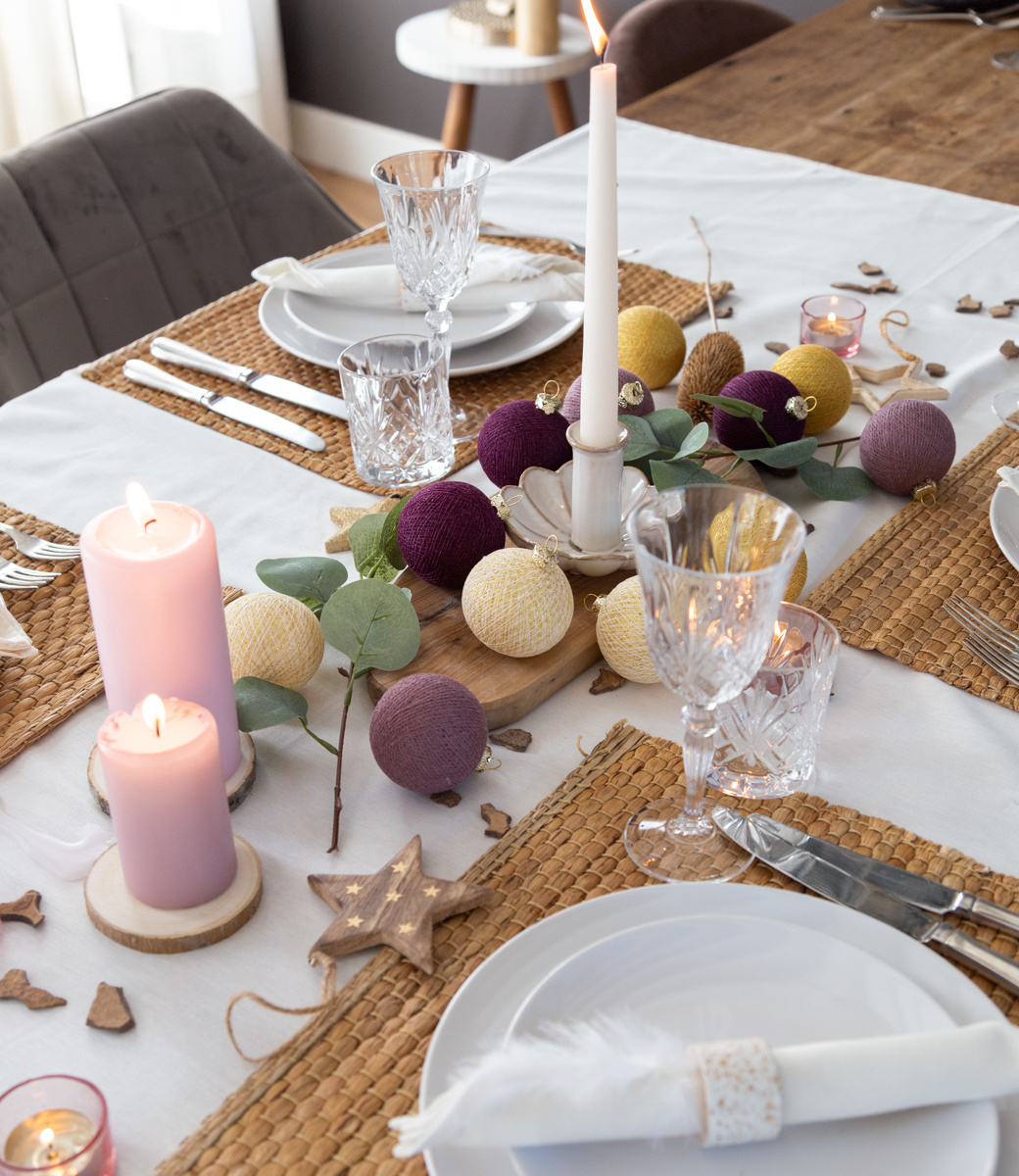 Tip 4: You create a cozy atmosphere with light.
You can use lights or candles for this, but even better is a combination of it.
Decorate your candles in a beautiful way, by putting them in a gold stand or a nice colored jar. Are you going for a playful effect? Then you can put the lights nicely around the decoration.

But! if you prefer a sleek table setting, put the lights in one place.
Are you organizing a Christmas dinner with your children?
Then lights are a safer choice and you can still create a very nice atmosphere with fake candles!

Tip 5: Napkins and table runners.
What should absolutely not be missing at the Christmas table? Right! napkins, table runners and a tablecloth.
Provide nice cloth napkins if you prefer a more chic table setting.
But do you want to make it a bit more playful? Then use paper napkins with a fun Christmas theme. You could also make the napkins yourself from an old tablecloth or a piece of cloth that you still have! This in combination with a beautiful table runner or tablecloth makes the Christmas table complete.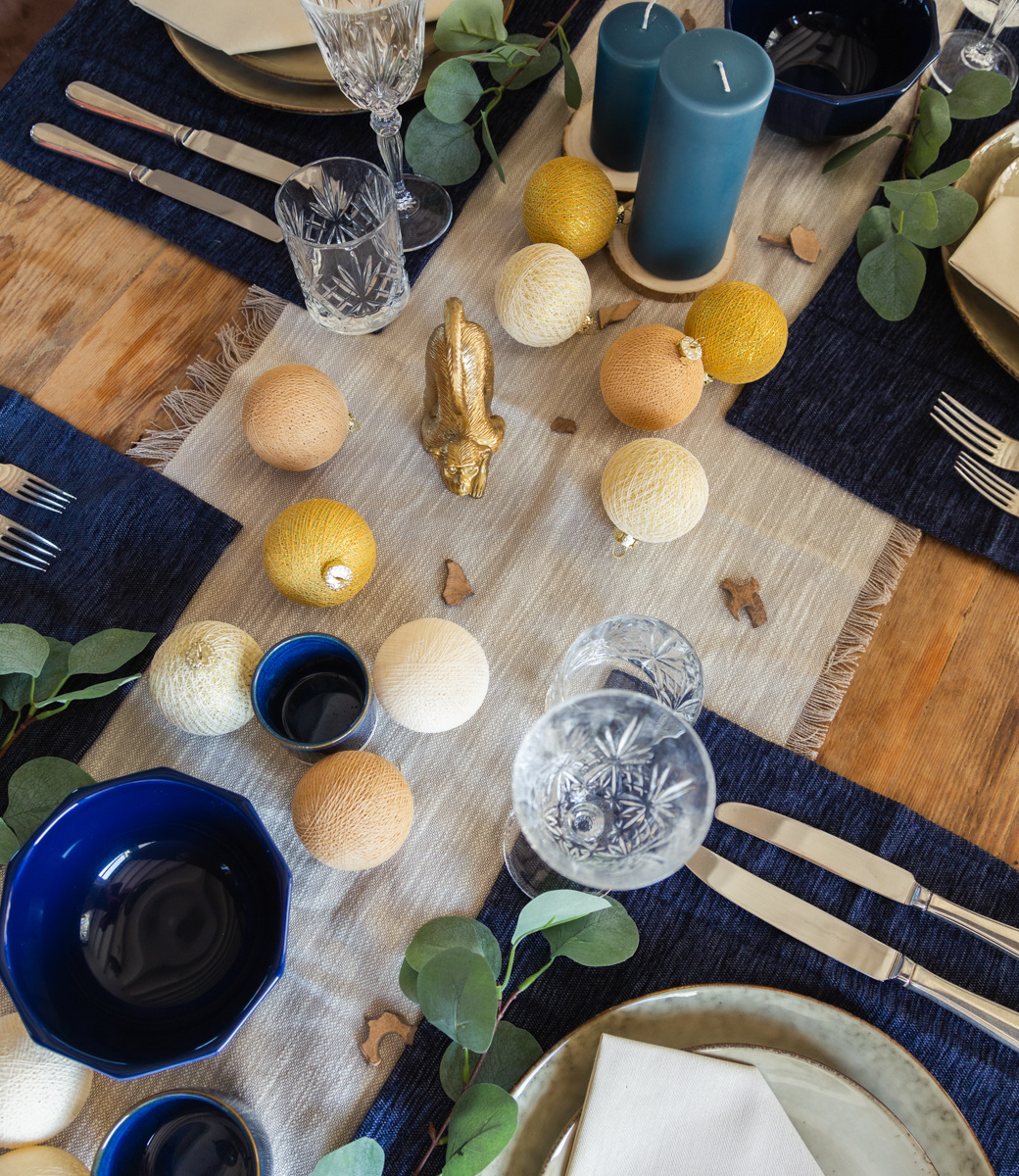 Tip 6: Do not forget to enjoy each other and the beautiful table setting that you have created with the above tips.
BE A BIT EXTRA KIND FOR EACH OTHER IN THESE DIFFICULT TIMES AND MAKE IT THE BEST CHRISTMAS YOU EVER HAD.

HO HO HO MERRY CHRISTMAS TO ALL OF YOU!
Would you like to get even more Christmas inspiration? Do not forget to look at our website.
www.cottonballlights.com or follow our socials. See below:
https://nl.pinterest.com/cottonballlights
https://www.instagram.com/cottonballlights_nl/
 
https://www.facebook.com/cottonballlights.the.original/