Still looking for a present? Then you have come to the right place. You can now have your gifts wrapped by our team!


Giving a gift to someone is almost as much fun as receiving one yourself, right? But it is always difficult. What are you going to give again this year? You often want it to be original and personal. So that the person you bought it for really knows how much you care.
Our products are very nice to give as a present. You can think of a nice light string, like one of our new autumn shades. Marrakech, for example, for an interior with warm tones that is just missing the final touch.
We also have a couple new Christmas combinations, which you can read more about in our other blogs. These are perfect to give for the holidays, so that the Christmas tree and table can sparkle during Christmas.
By using our mix&match tool you already have an original and authentic gift. Here you can assemble the entire garland yourself, from the number of lights to the colours and different ball sizes. No one will have exactly the same light string and this will make you stand out from the crowd. How cool is that!
We have a little something extra for you. You can now have your gift specially wrapped by our team. Handy, right? This way you can buy a present for someone last minute and you don't have to think about wrapping it. What's even easier, you can have the package sent to that person immediately. This way, it is immediately a nice wrapped surprise. The presents are wrapped in our signature colour, red. Perfect for the holidays, with a nice ribbon and your gift is complete.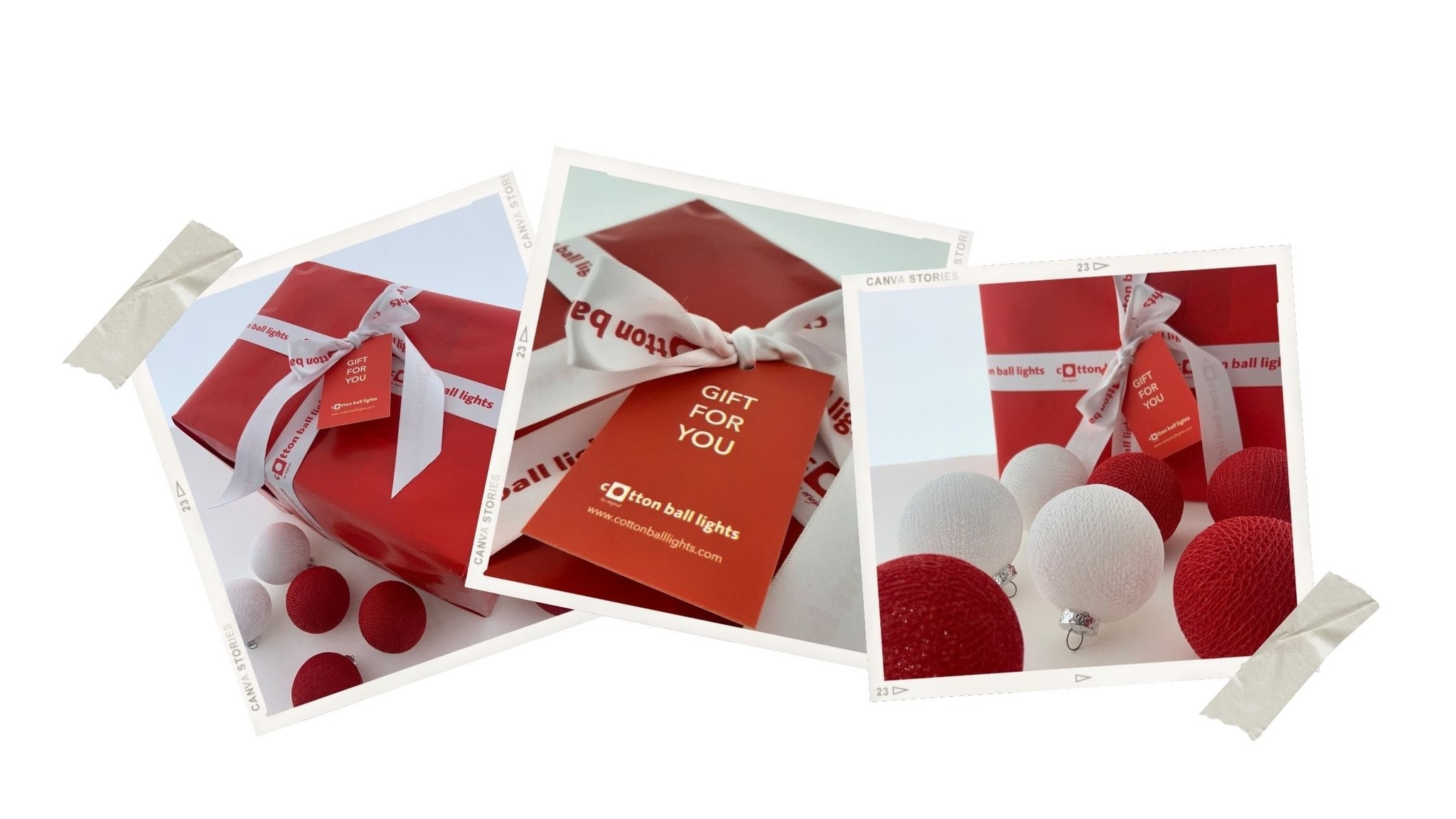 If this sounds like music to your ears, then choose a nice gift and have it wrapped. Each product shows whether it can be gift-wrapped. Indicate it as an extra option before you put the product in your shopping basket. After adding the product, you only have to go to the checkout, pay and we will do the rest. This way, you will have a very nice and original gift in just a few clicks!