Let me introduce myself: Amanda on instagram under the name @mijnhuisje_, Interior & Lifestyle blogger.
My Christmas tree is standing ...
But .. It is always a bit of a job to get those lights out of the knot again and look for the brackets that go with the balls. Up and down the stairs about 6 times, and then I could finally start decorating! Because I always first collect everything I have and then I see what mixes and matches the best. My Christmas tree really isn't the same for a single year.
Every year I purchase a number of new items, but I also like to browse all those storage boxes for what I have left. This year I scored a number of new items in the current trends. Panther print, velvet and Christmas cotton balls.
I already knew Cotton ball lights from their super cute light cords, but now they also have Christmas balls in all kinds of colors. I went for the rose kiss, this mix consists of gold tones with pink colors. I have these balls hanging between my glass Christmas balls and I think it is super nice. It is precisely because of the mix of materials that the Christmas tree decorations become a little different than that you opt for balls of the same kind.
I also decorated my house with some nice Christmas decorations and I also love DIY Christmas items in the house. Read on soon ..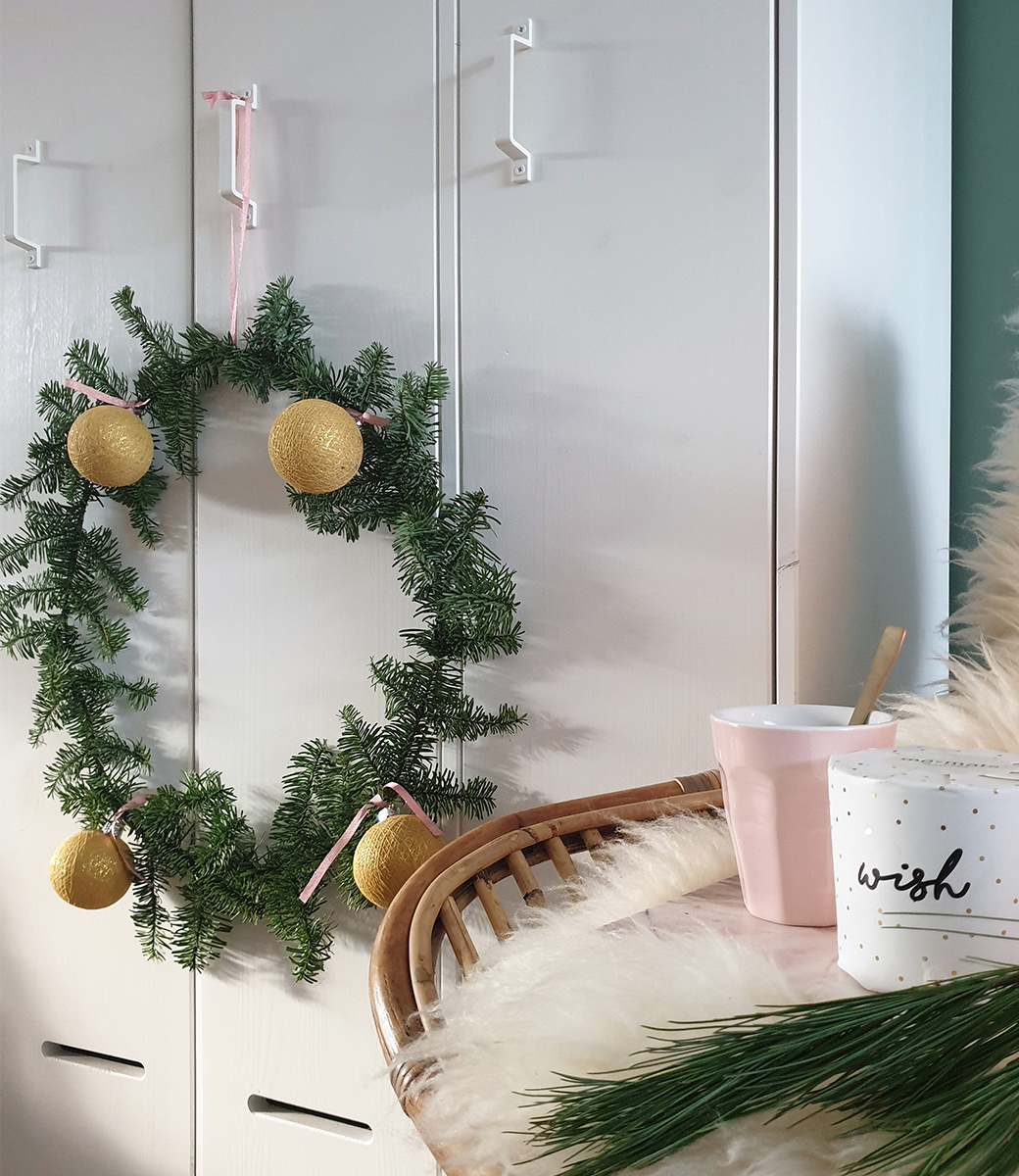 A nice DIY
Super handy is also that these Christmas balls are not fragile, and so I also went to work with a nice DIY with the Christmas cotton balls. I made a simple Christmas wreath from a metal ring from Casashops which are super handy and sturdy to tie your own Christmas green. I took my Christmas goen with me at the local supermarket.
Necessities
Metal ring
Christmas green / pine tasks
Iron wire
Pincers
Ribbon
How do you proceed?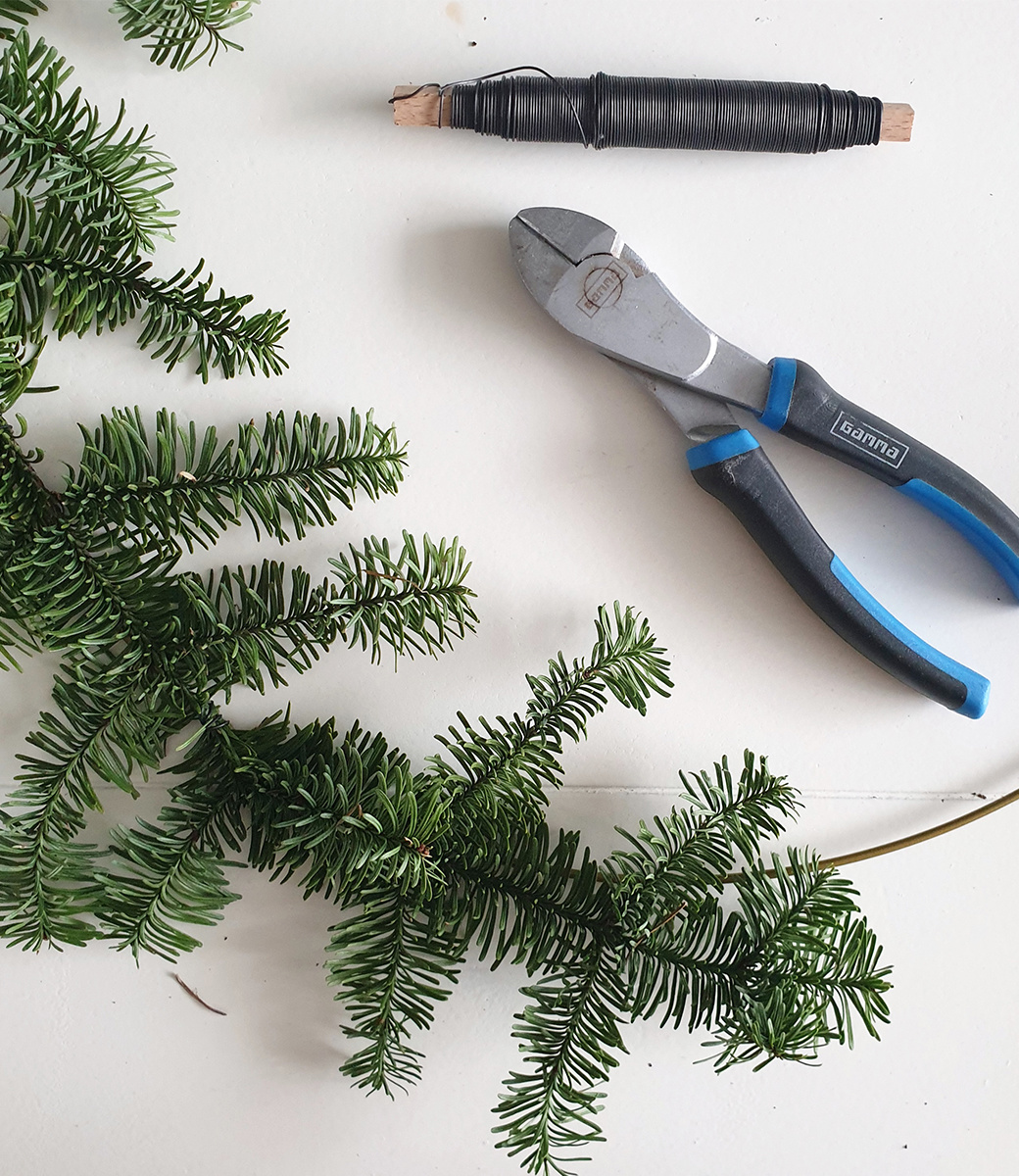 Make sure you have everything ready and start cutting small pieces of iron wire of approximately 2 cm.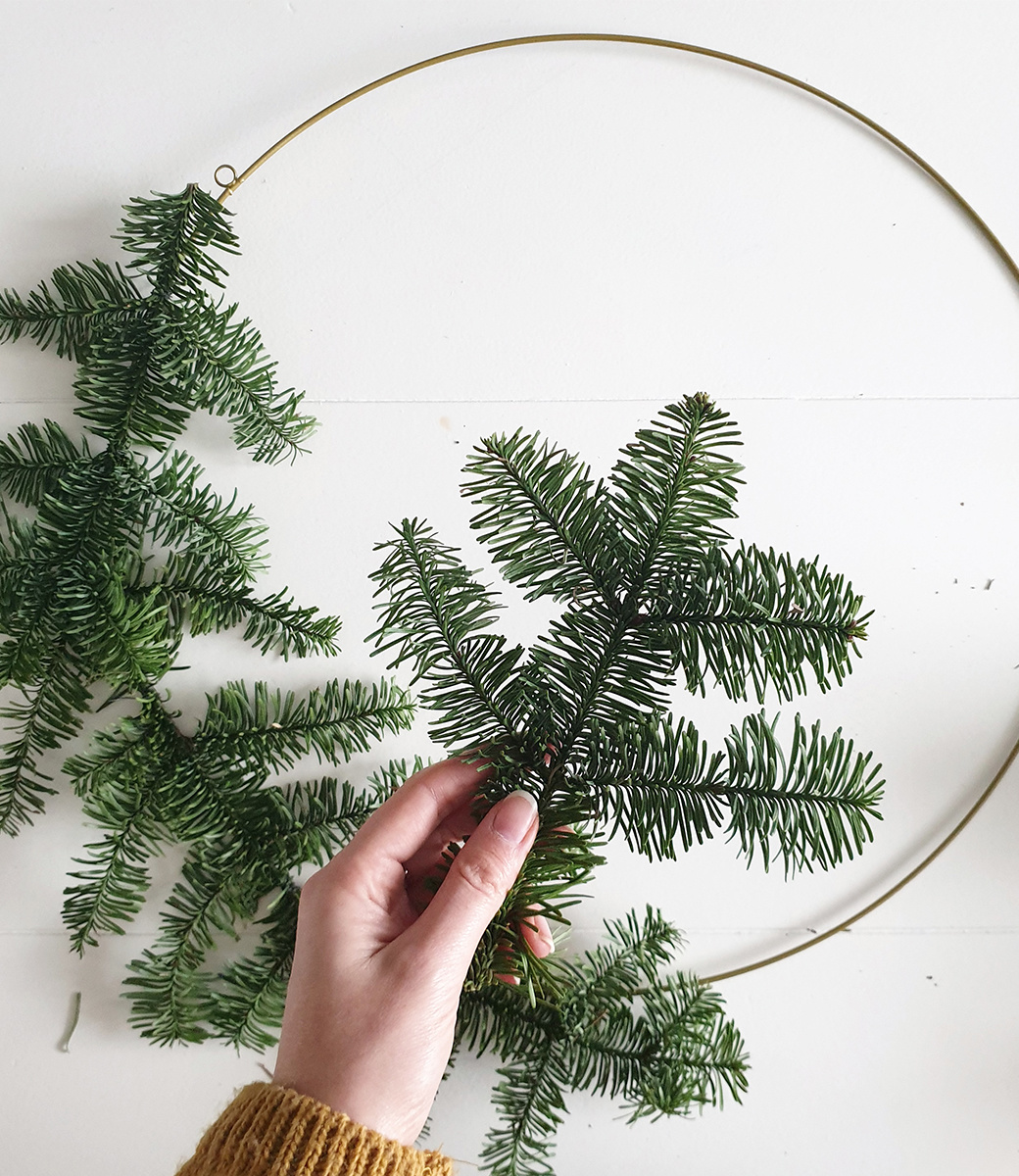 Tie the pine branches around the metal ring in 1 direction. Provide some thicker twigs so that a playful effect is created with the onion twigs. You tie one branch just below the other so that you do not get holes and a nice landing.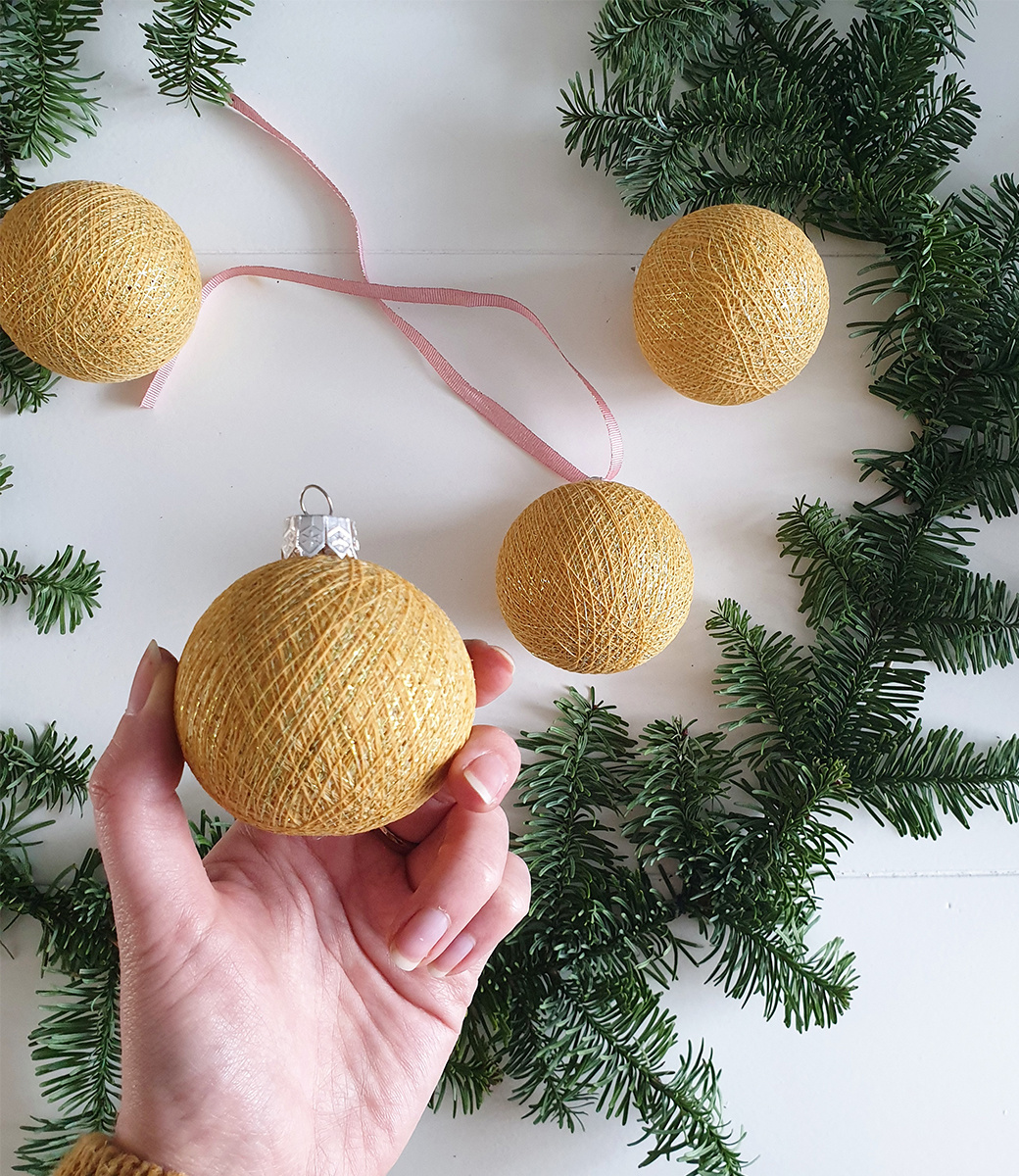 After you have tied all the twigs around the ring and are completely round, the base is finished. Now your favorite ribbon can go through the cotton balls. You can also use this ribbon to hang the wreath.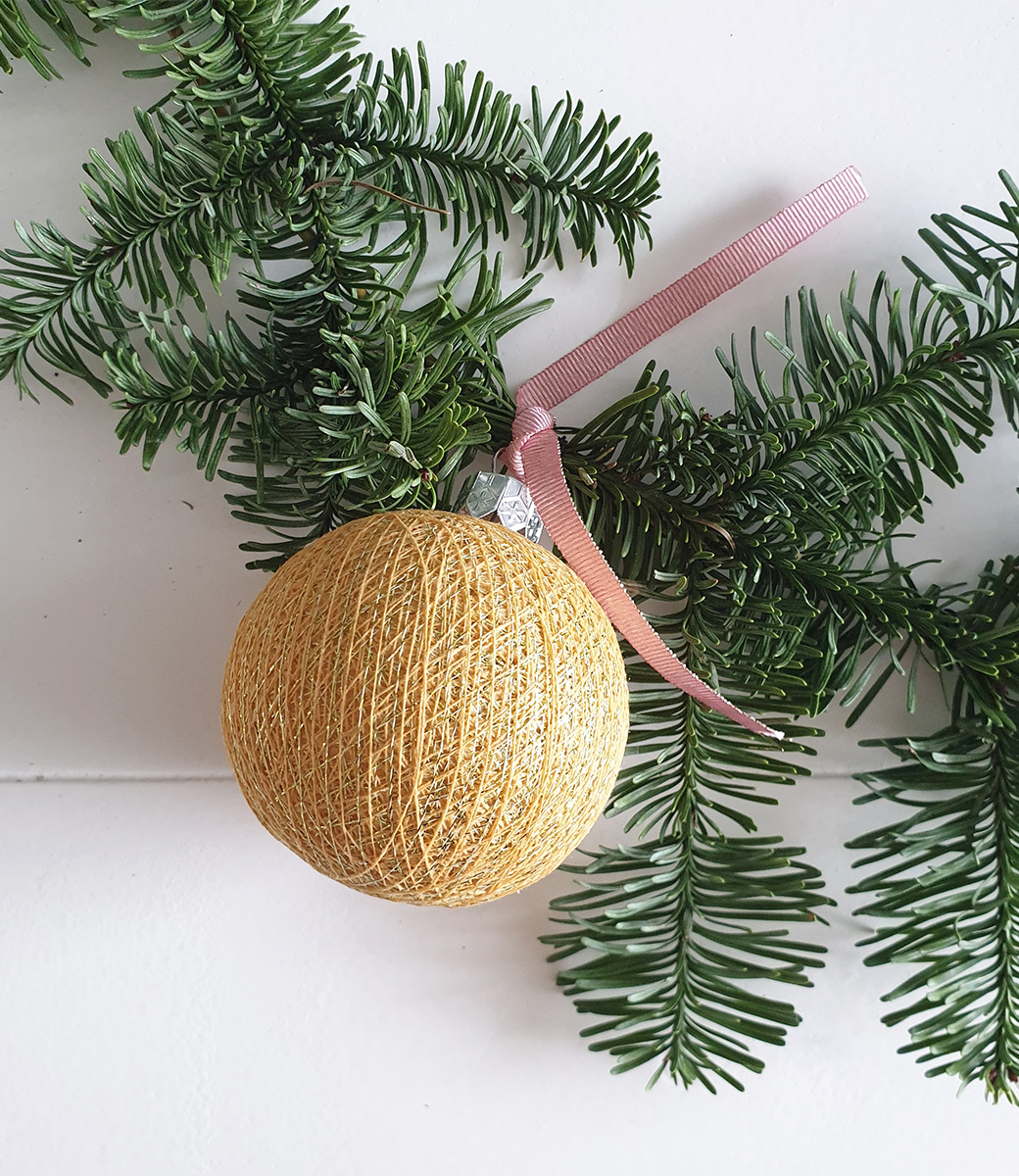 Then you bind the desired number of cotton balls in the wreath. I chose the combination of gold with pink. This is also reflected in my Christmas tree.
And now enjoy the Christmas decoration! of course you can still put small lights in it of course. But I thought it was nice enough! A simple DIY that does not even cost that much. The metal ring and the cotton balls can of course also be reused next year.
How do you like this idea?
Love and already very happy holidays.
Instagram: @myhouse_
This blog has been published once before on: https://www.mijn-huisje.nl/diy-krans/
Are you following us for much more inspiration?
IG: @cottonballlights_the_original
FB: Cotton Ball Lights The Original
And also check out our Pinterest!