Ready for the long summer evenings? Make your garden Summer Proof easily! Cotton Ball Lights launched its new summer combinations and turn your garden into a colourful and illuminated seating area, for late into the night. Read more about our new summer 2021 combinations in this blog.
Whoop! Cotton Ball Lights' latest outdoor lighting collection has been launched. Delicious summer evenings are in sight and this means that the cosy evenings can go on for just a few hours longer. During these pleasant evenings, it is important to provide your garden with cosy and cheerful lighting, which will brighten up your garden in these dark evenings.
Atmospheric
The fresh new Outdoor Cotton Ball party lighting collection, contains many new favourites. Love love love the new Dulce combination, this is my personal favourite. This colour combination captures all the beauty of summer at a glance. The beautiful orange, which yearns for long summer evenings, admiring the sunset with your lover or acquaintance. The sweet pink that makes your teeth water after the delicious cocktails and refreshing watermelon, the lovely tan that makes you enjoy a walk barefoot on the beach, and the calming cream, because holidays make you feel zen and empty in your head. After your holiday, you will have rediscovered yourself and be ready for new adventures.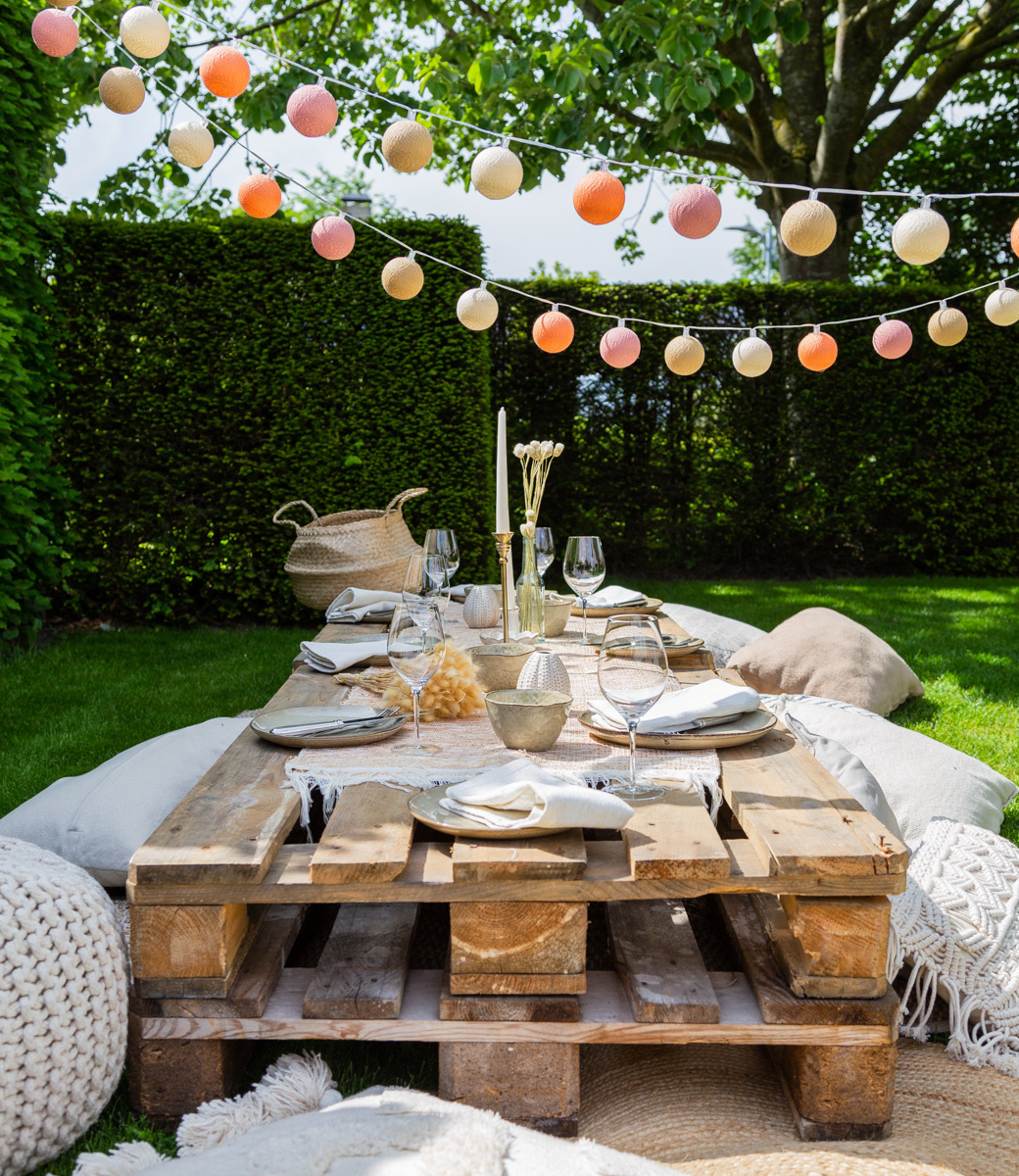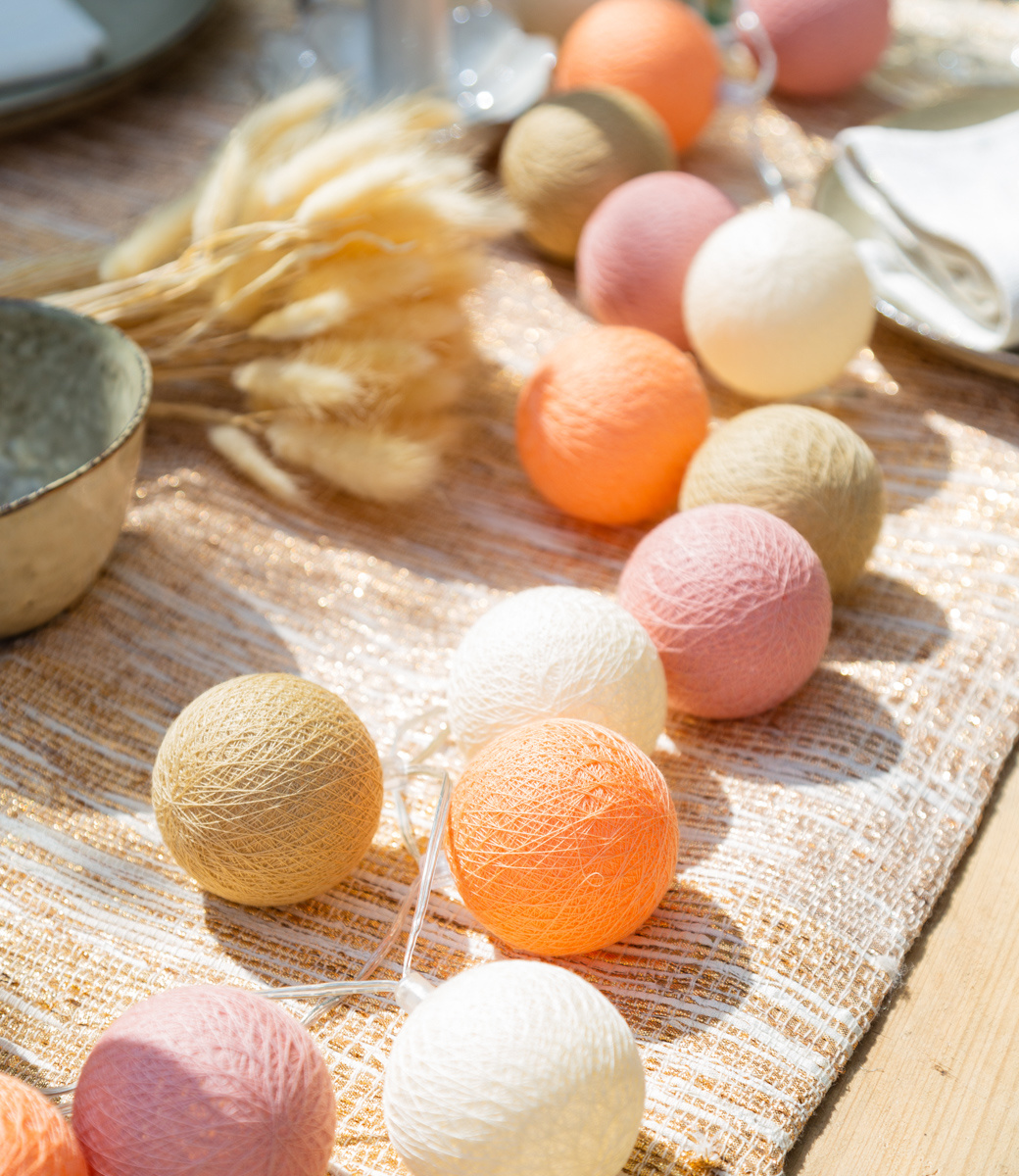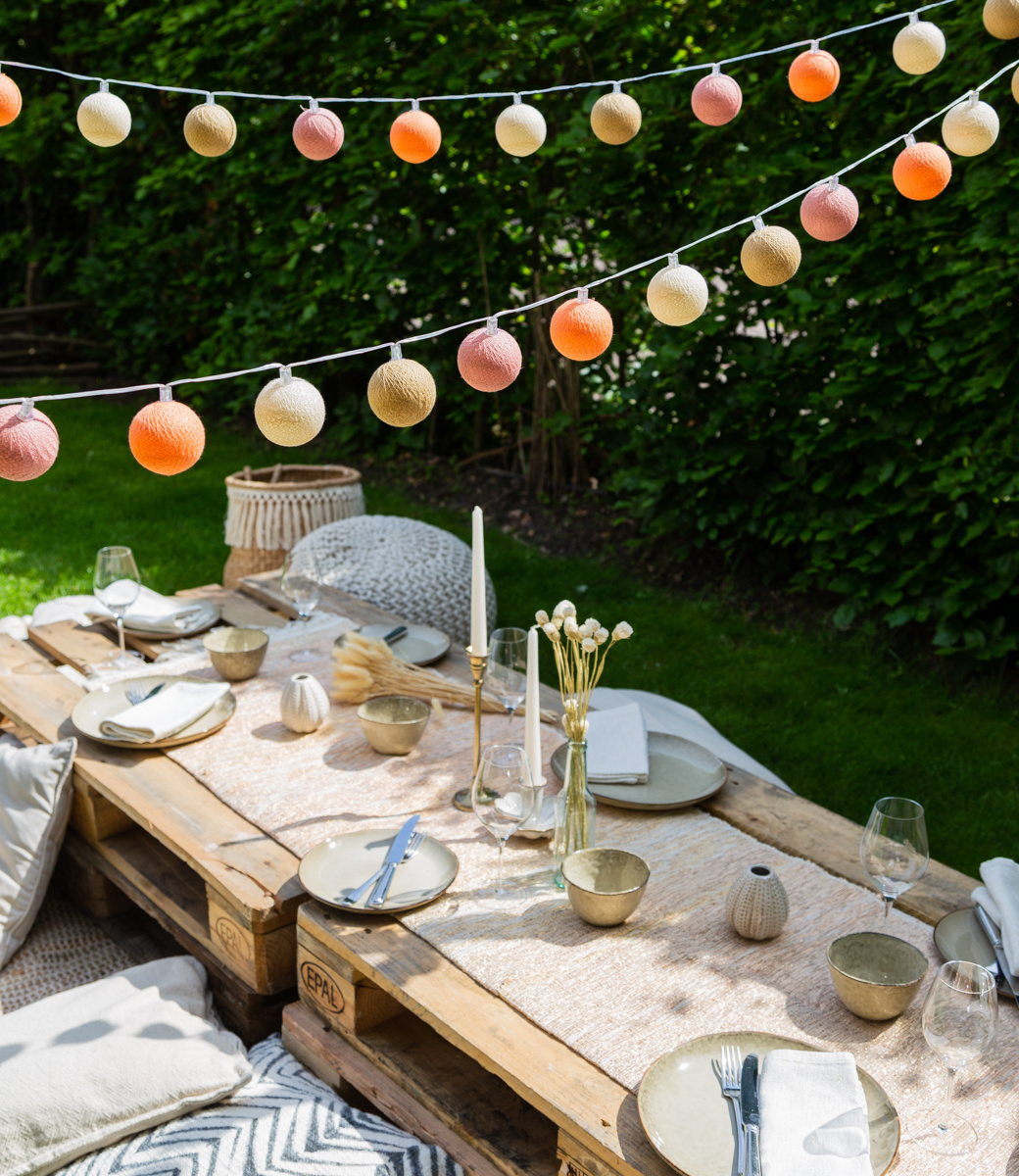 A fresh thirst-quencher
If you are still looking for a fresh and fruity mood enhancer, then the outdoor moodlight called Flor is for you! The sweet and fresh colours scream summer. During the summer you eat many pieces of fruit, the fruit pieces in your cocktail we also count ;)
The soft orange stands for a fresh tangerine or orange as a snack, with a delicious cool desperado or tequila a lemon fits perfectly of course. The sweet green colour tastes like delicious lemon, pear or a healthy apple. White gives a fresh tint through all the beautiful and bright colours in the light chain.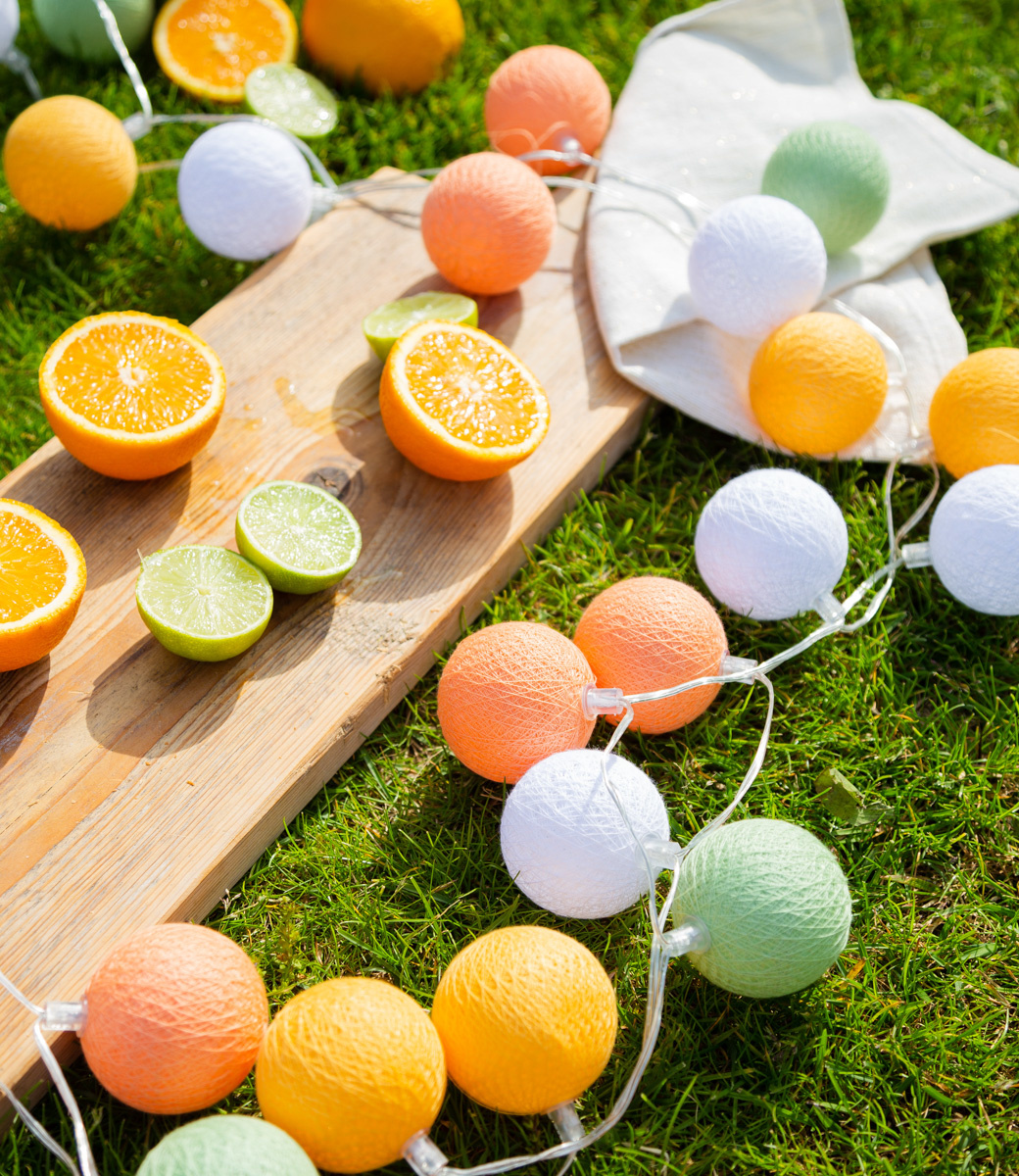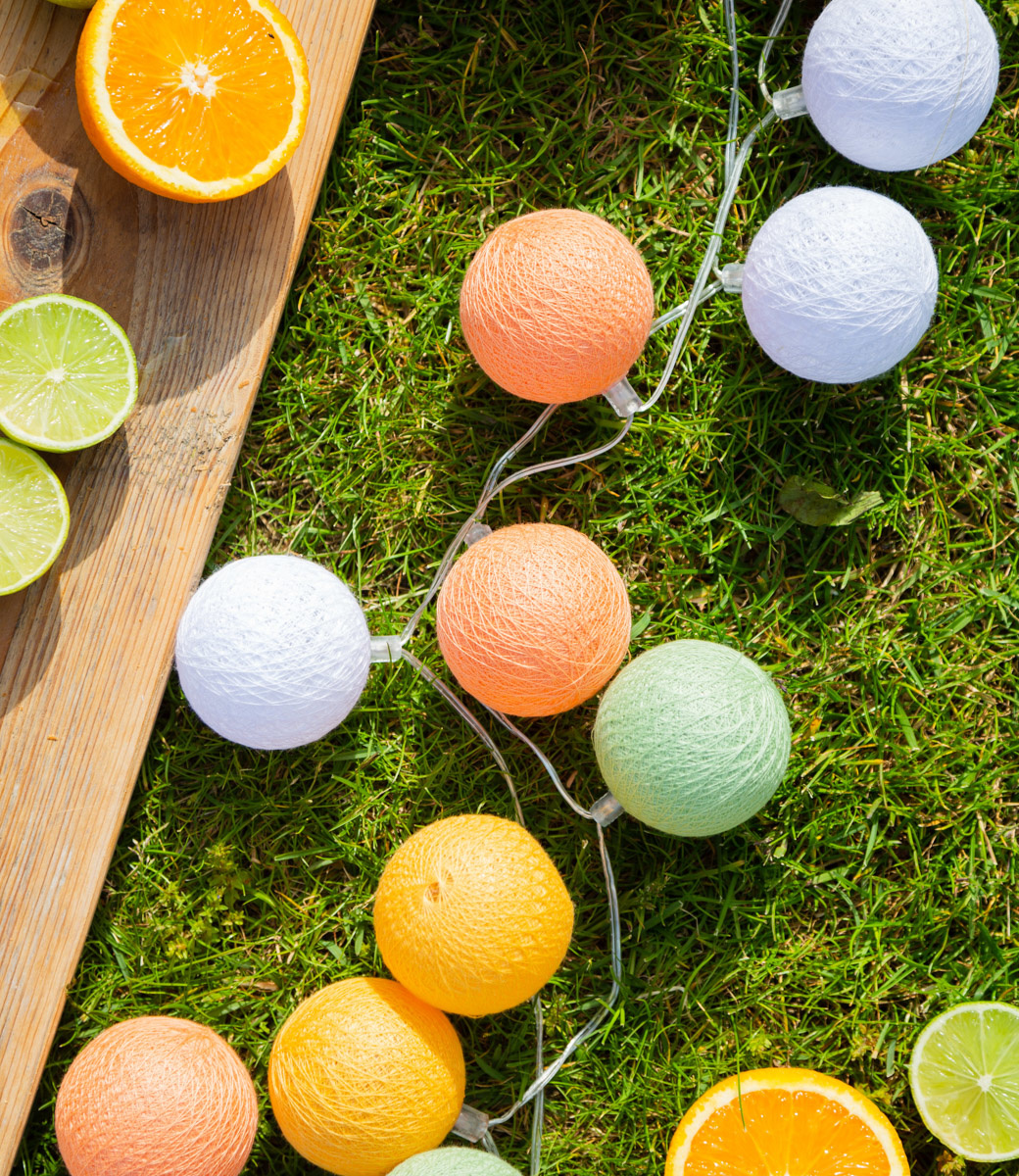 Our summer collection is bursting with new combinations to fall in love with, including: Pink Viejo, blanco, Oro, Arco Iris, Turquesa, Verde, Roza, Dulce, Solar, Plata, Jungla, Coral, Flor, Marron, Paraiso, Fresca, Marino and Lavanda.
If you would like more information on how to turn your garden into a wonderful place for summer relaxation, please feel free to contact us via chat, e-mail or the contact form. We will answer your question as soon as possible.
Also be sure to take an inspiring look at our website and Instagram account:
Cotton Ball Lights