Are you also curious about how a photoshoot goes behind the scenes?
Do you want to know what my experiences were with a shoot a somebody's house?

Please sit back, relax, and read this blog below!

Behind the scenes - Photoshoot at a stylist
My name is Kiki Snoep. I am a graduate intern at the Marketing department of the great company Cotton Ball Lights. For my internship I was allowed to go to a photoshoot. I would like to take you along in what such a day looks like. That's why I would say sit back and relax to enjoy this blog.
A couple of weeks ago my colleague Vera and I did a home photo shoot at interior stylist Maaike. This was to shoot our new collection and at the same time use the interior of this stylist. For me it was the first time I attended a photo shoot and therefore quite exciting.
My colleague Vera took all the photos and I was there to help with the styling of the lamps and light garlands. In advance the marketing team and Vera first looked at which colors of lamps and light garlands fitted well with the interior. First a mood board was made and all these garlands and lights were packed in a large box. Of course it's always exciting when you have to estimate the color from a photo, but in the end this turned out very well.
Everything we had with us fitted perfectly into the interior. This was also not really difficult in this beautifully decorated house.
When we arrived at the location we soon saw that there were enough places where we could shoot our collection. The only pity was, the weather was bad, so the light was not optimal. Because of this, a number of spots were already gone, either because they were too dark or because the interior lighting was too overexposed. Nevertheless, there were plenty of nice spots left where the light slings could be placed perfectly. In the beginning it was very uncomfortable for me to just walk through someone's house and move and decorate the interior.
But in the end I really enjoyed it, thanks to the good cooperation with my colleague and the nice atmosphere that was there thanks to Maaike. She was very hospitable and let us do our own thing.
Vera had made a kind of schedule with which garlands or lamps we could best shoot first. When this was decided we went together to see where they would fit best.
The pictures below give an impression of how this worked.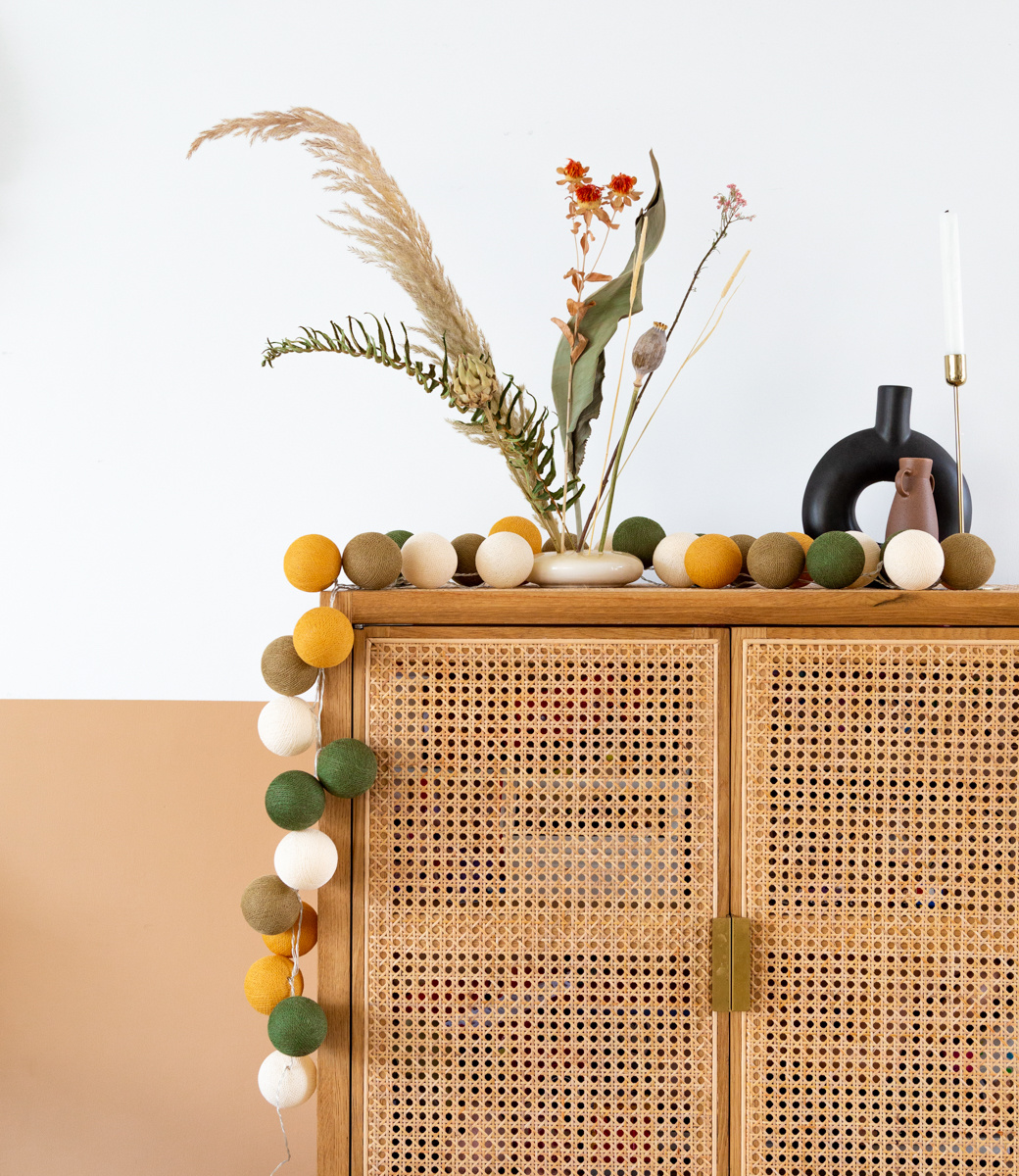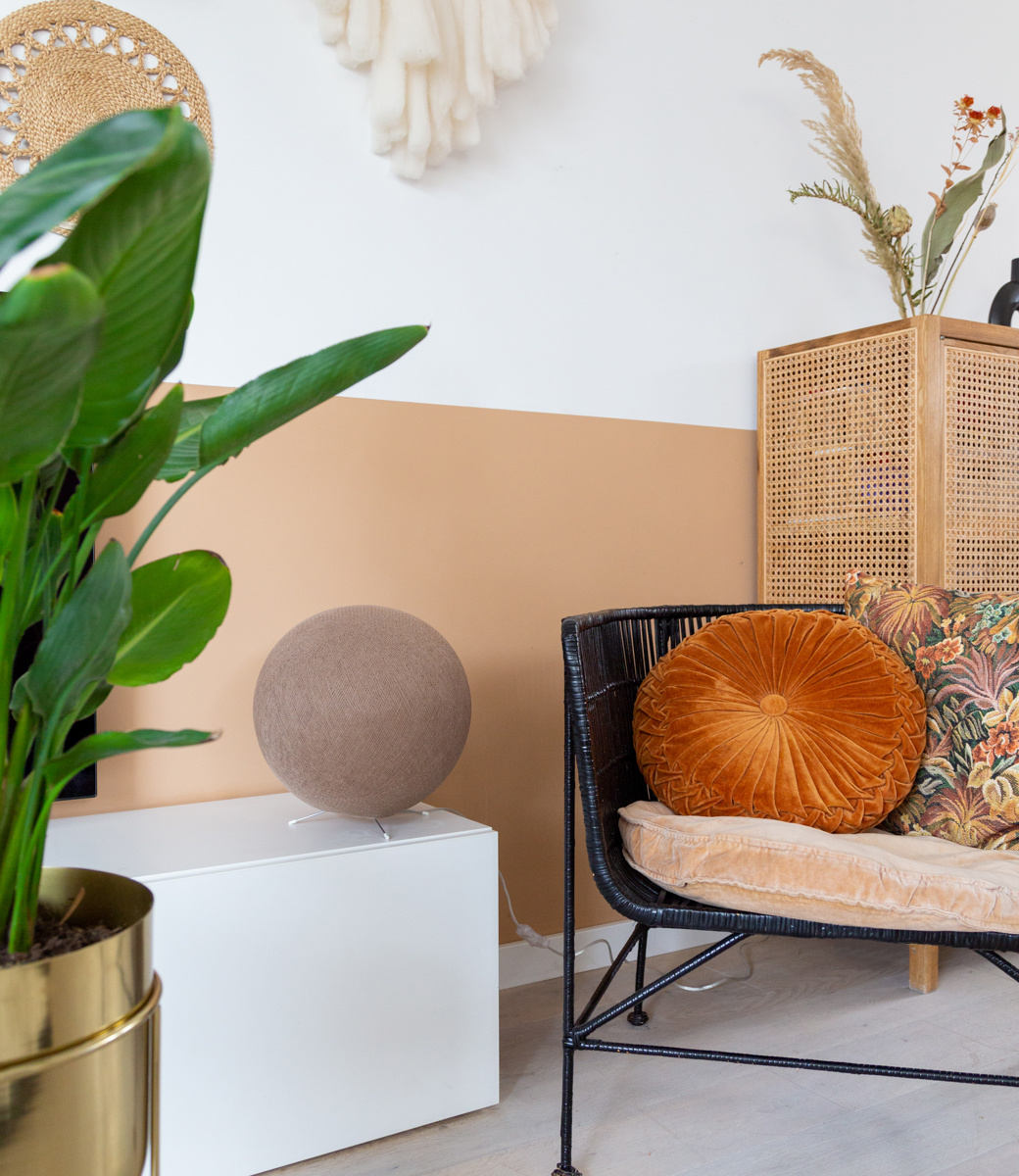 After the pendulum or lamp was decorated, we went to see if the lighting was right for the photo. After that Vera took the pictures and I took the ''behind the scenes'' images from a different angle. My behind the scenes images were mainly meant for the social media accounts. To show how it goes at a photo shoot and give people a sneak preview of our beautiful new collection.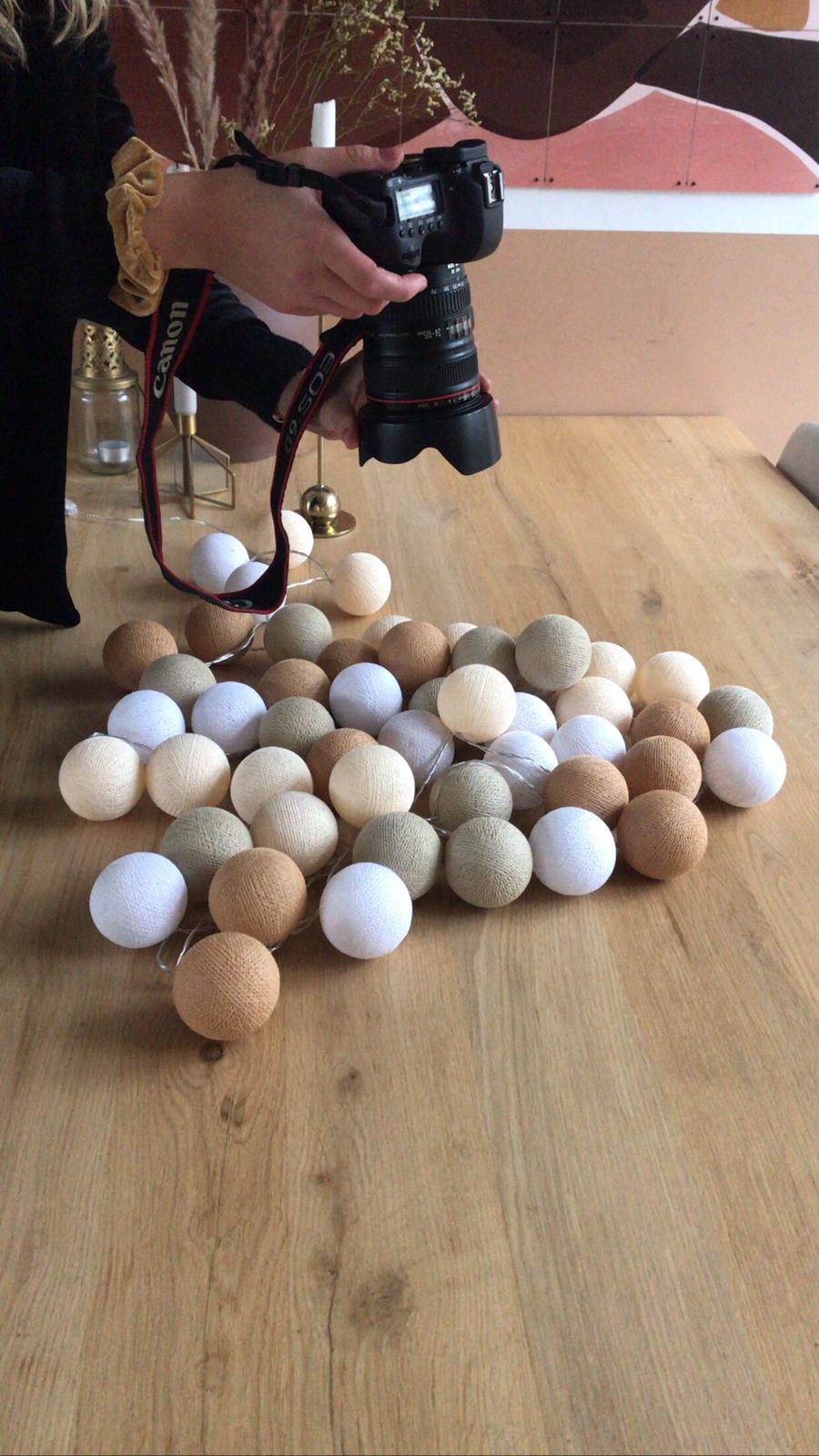 I can hear you thinking, could you just walk around everywhere? Yes, Maaike had no problem with us exploring the entire house looking for beautiful places. For example, we took pictures in the kitchen, living room, and bedrooms. As you can see below, this picture was taken in one of the bedrooms.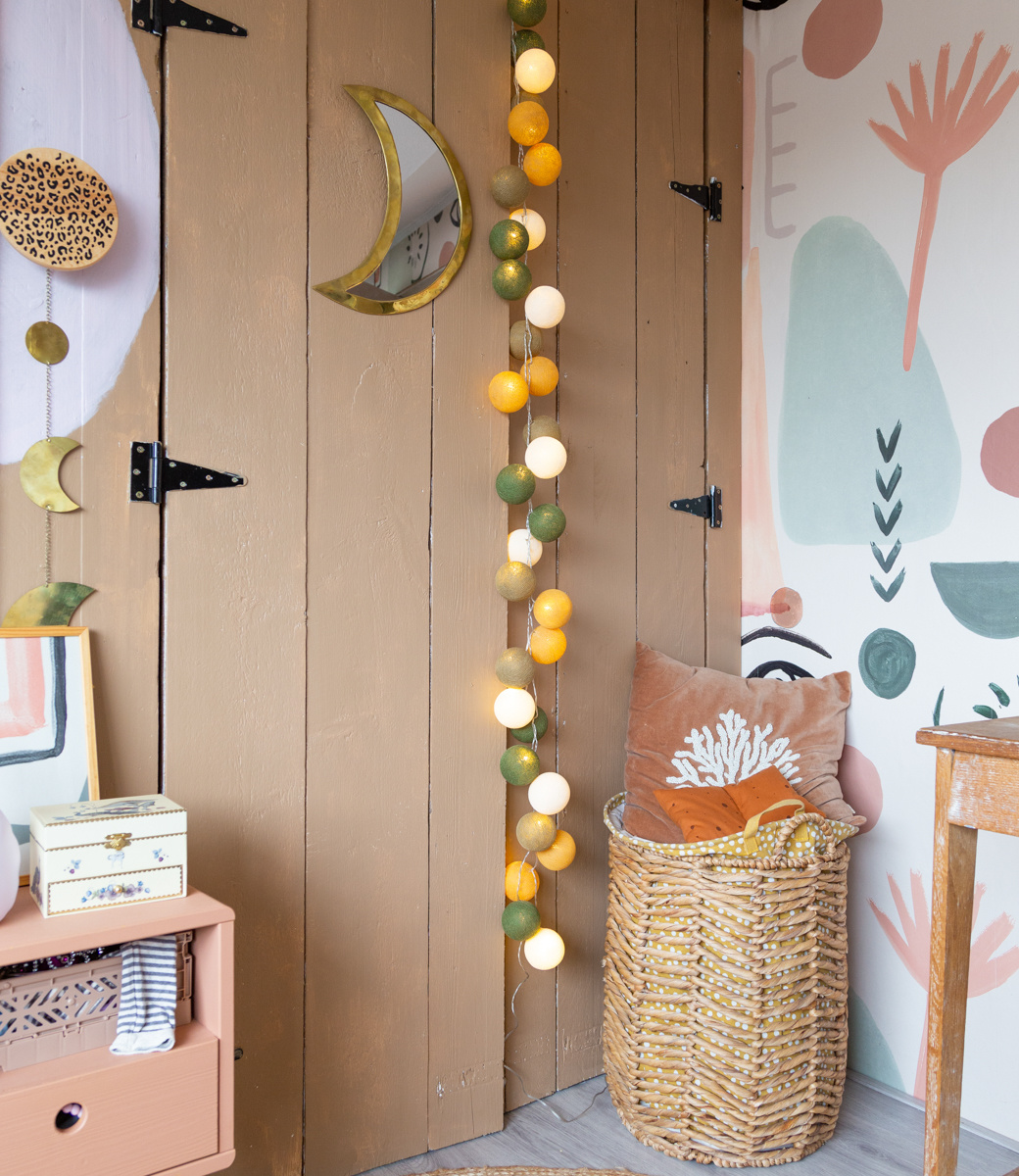 Each time we came across a beautiful setting and this made it very easy for me to decorate the garlands and lamps. I didn't have to change much. Because of this we managed to get our new collection nicely photographed in record time. We would like to thank Maaike through this post for her hospitality and nice cooperation. If you're also curious about her beautiful interior, take a look at her Instagram account at https://instagram.com/foursmallrebels?igshid=3jwokcfvm9uv.

And if you want to buy our new collection, you can do so via our website www.cottonballlights.com