Introducing: Alette, lives in a charming house from 1908, interior enthusiast, passion for
photography & styling and is currently studying to become an interior stylist. On Instagram under @pommepechepoire [EDIT] Nowadays under @alettesluijsmans
Now that it is slowly getting colder and it gets darker earlier in the evening, I notice that I'm starting to feel a little more in need of mood lighting in the house. It's time that my Cotton Ball lights Light garland get an extra beautiful place in the house again!
Last year, just before Christmas, I won a Cotton Ball Light string on Instagram. I was as happy as a little child because they had been on my wishlist for so long! Although they are available in many beautiful colors, I then chose for the white cotton balls. And these indeed proved to fit perfectly with the rest of my Christmas decoration. After Christmas, all Christmas decorations went up in the attic again, but the cotton balls remained, they are beautiful and attractive all year round!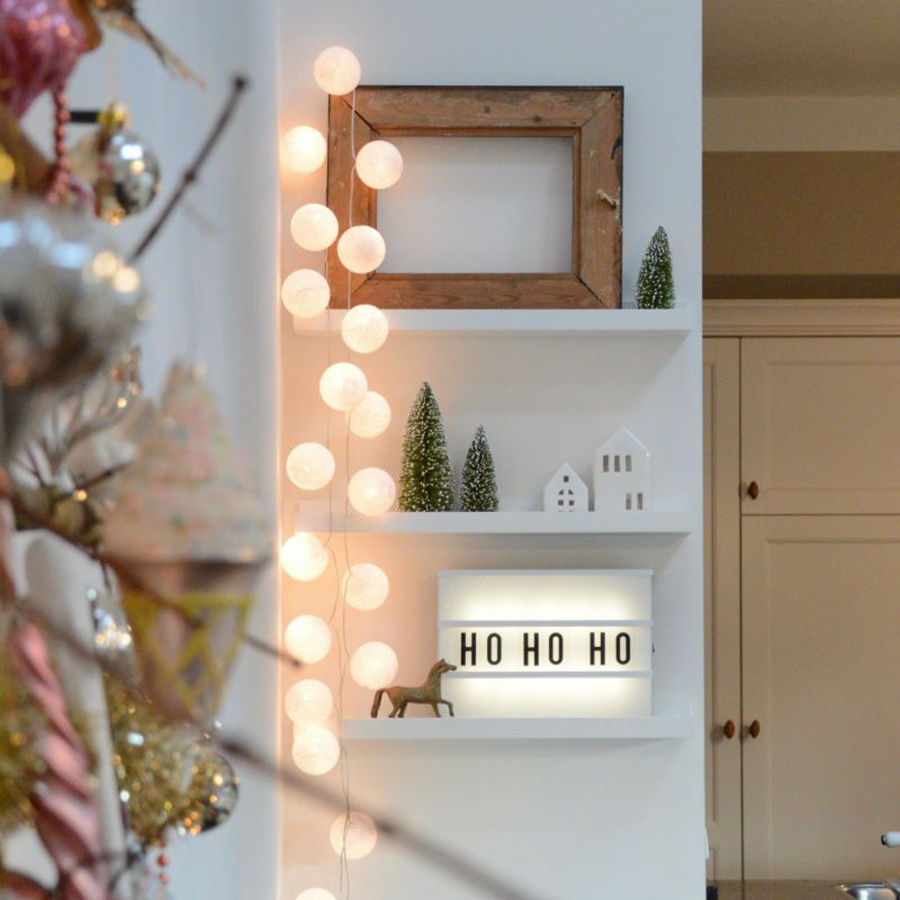 Now a year later, my eye fell on a dark green variant, the "Green Cotton Balls". These seemed to be a big but nice contrast to the white and quiet base here in the house.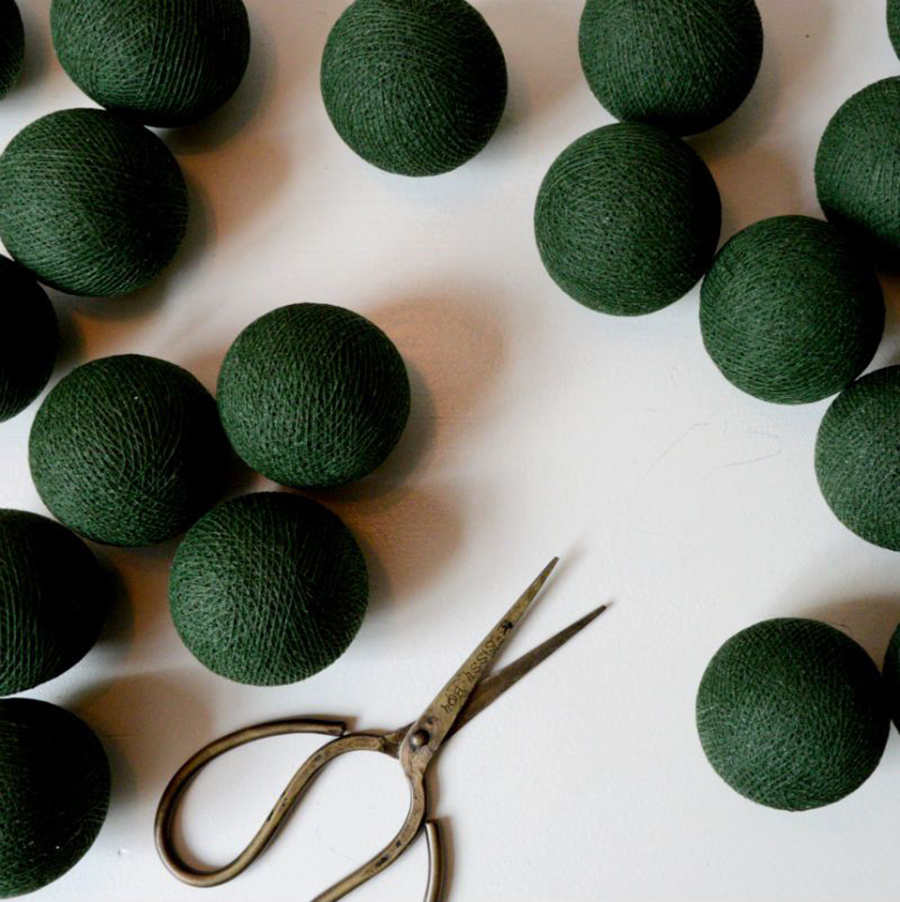 The Cotton Balls are fair trade and are all made by hand. Because they are made with the help of small balloons, there is a small hole in all the balls.
As soon as you want to make the Cotton Balls on your light cord, you have to cut in a little bit from this small hole. You can then turn on the lights
put the light cord in the balls and your light cord is ready to hang!
...And now almost a year later after I won a Cotton Ball light string, I can organize a giveaway myself! How nice is that ?! On my Instagram, you can read what you have to do. The two winners may select a Cotton Balls light string in a color of your choice. I am very curious about which color you will go for?
Want to see more? Check out Alette's Instagram: @alettesluijsmans
Follow us for more inspiration!
IG: @cottonballlights_the_original en @ledr.nl
FB: Cotton Ball Lights The Original en LEDR
And have a look at our Pinterest!