Introducing: Mariët, blogger, mom of Peppe, interior lover, pastel lover, and (kids) styling.
On Instagram under the name @missjettle Her own blog site: www.missjettle.nl
"I felt honored and immediately said yes enthusiastically!"
Photoshoot at my home!
A while ago Jolie (Red. Social Media Manager) asked me if they could come and have a photoshoot of their beautiful products at our home. I felt honored and immediately enthusiastically said yes! I love these kinds of challenges and innovative things!
The appointment was up, but unfortunately, on that day Danu (Red. Photographer) turned out to be sick. Made a new appointment. But there was clearly a flu in that period. That day I turned out to be the next one with the flu.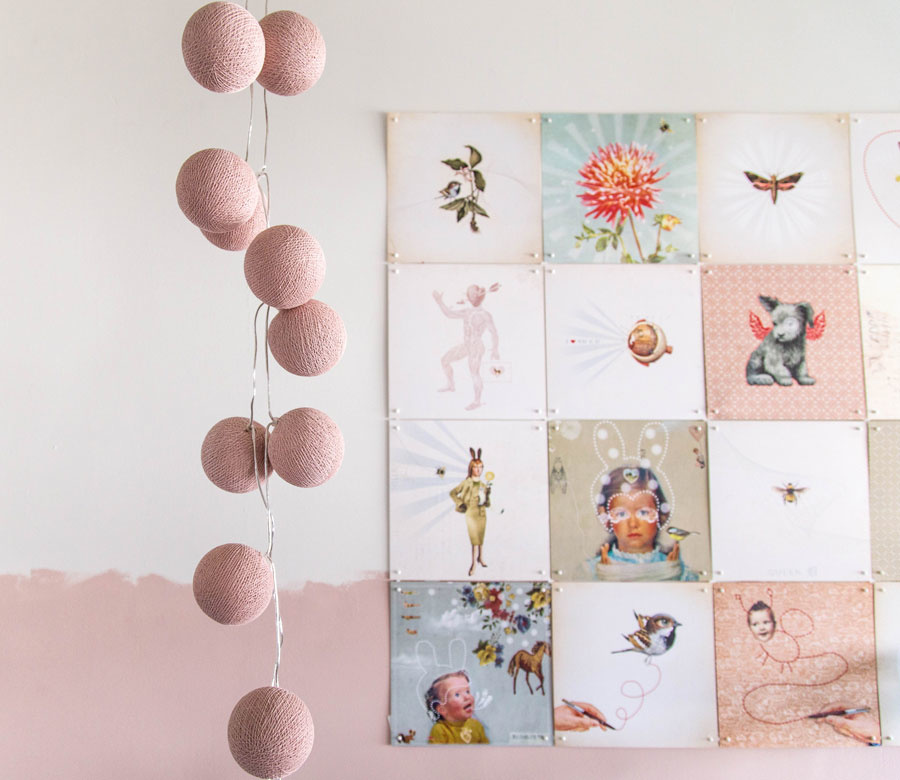 "I cleaned and cleaned everything like a stress tornado"

 
Again, some time passed when last week Jolie spontaneously asked me if I had time this week. But of course! That meant that I needed to clean the whole house like a crazy one. Although I had seen on the website that most photos will be close up, so that little troops on the ground would not be so bad at all. But I wanted it to be clean so I cleaned and cleaned everything like a stress tornado ;)
Pastel and other deviant colors
On Thursday morning the ladies came; Danu and intern Astrid with a big box full of cotton balls in all kinds of different colors. Lots of pastel of course! Nice that the colors were completely adapted to our colors in the house. Some deviant colors here and there, but I saw that as a challenge.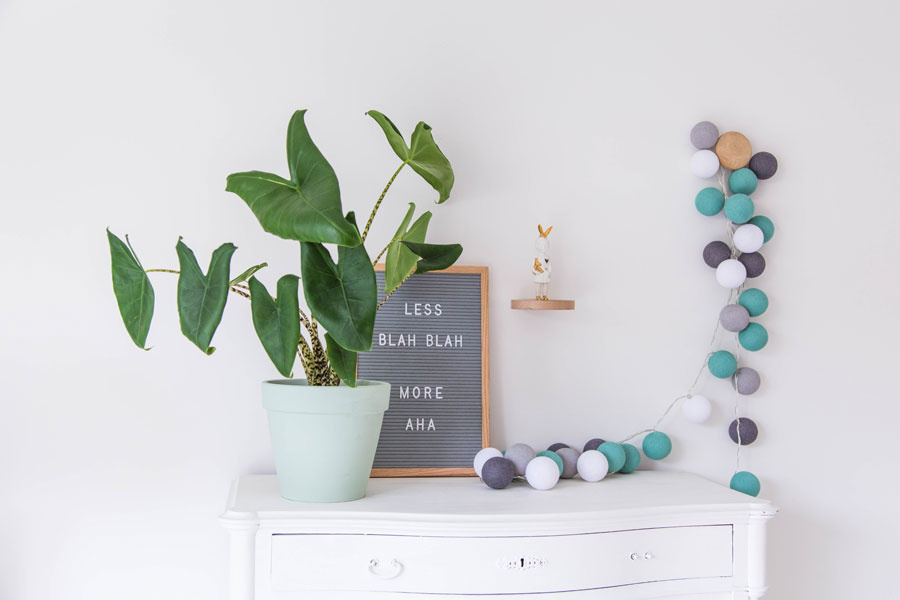 "I would never have chosen these colors myself"
Surprising colors
First the bedroom. Danu had brought a green and brown Cotton Ball String Light and together we came up with the idea of ​​putting it around the headboard of the bed. I would never have chosen these colors myself. But the colors were surprisingly beautiful in the bedroom and it was really beautiful. Nice to see that someone else has a completely different view of your interior and brings you new ideas again!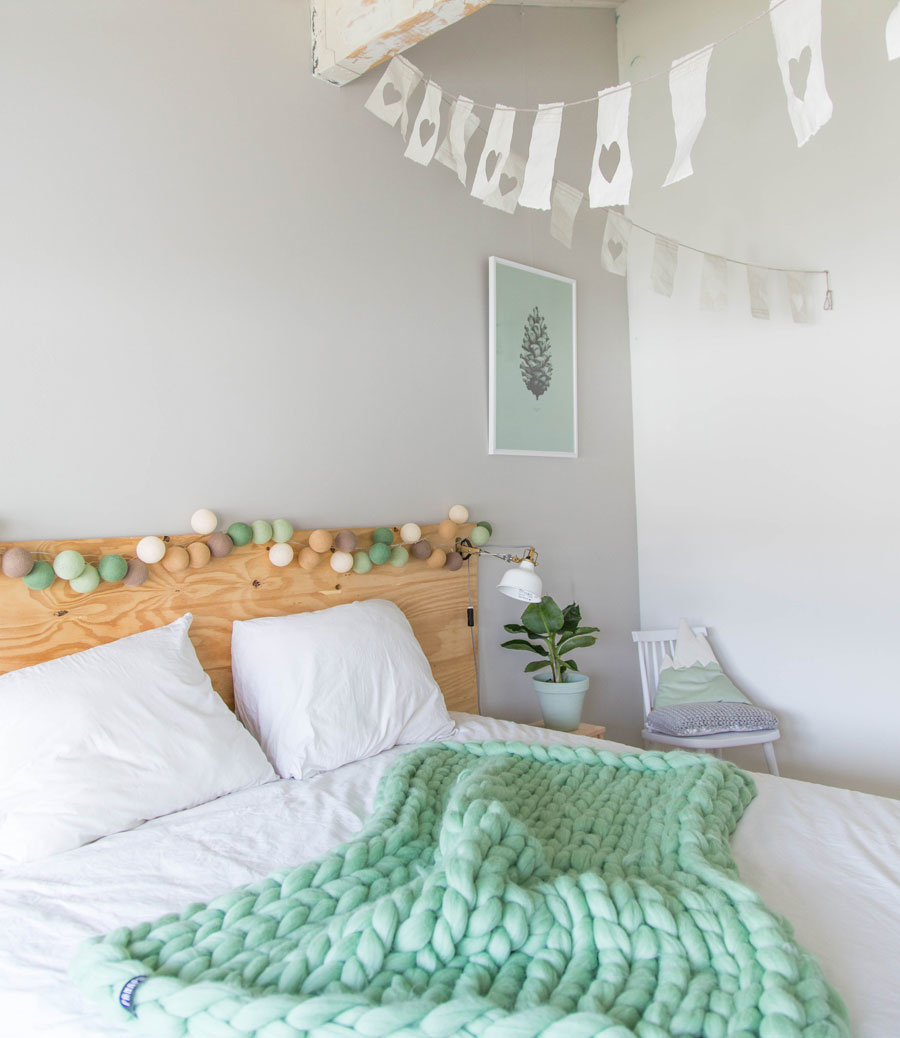 Children's room
Peppe's room was also perfect for the cotton balls, beautiful light pastel shades brightened up the room completely! In the living room, we also found different corners where the balls could hang or lie. It was nice to help the ladies with styling! Together we came up with great ideas!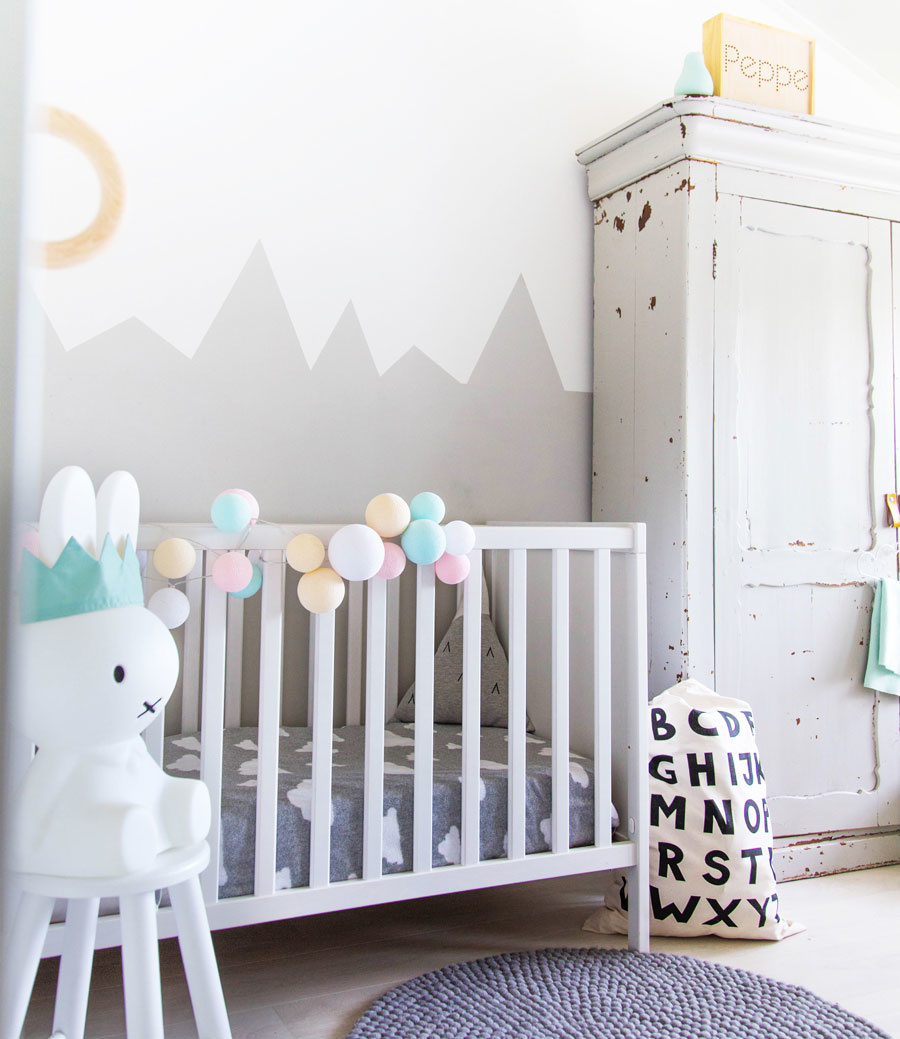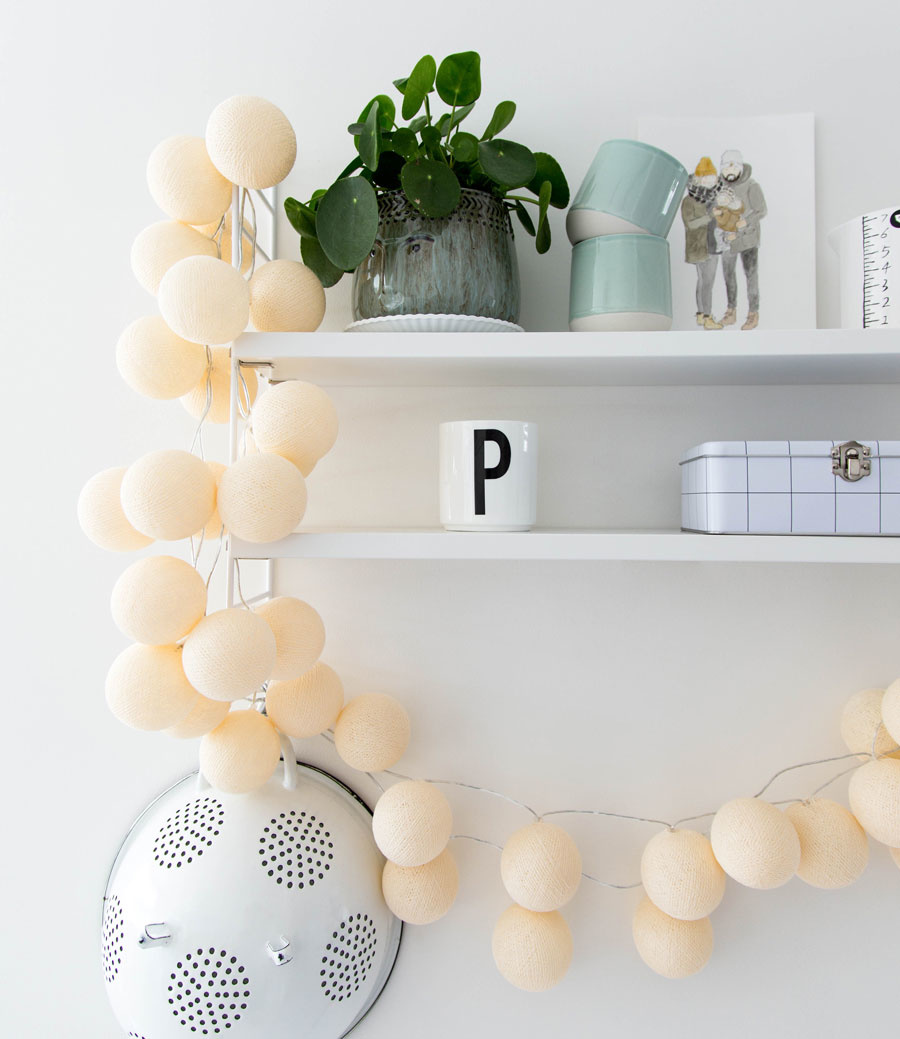 Let's go outside!
To get a little bit of summer vibe, the new outdoor bulbs were styled in the garden. That immediately looked so cozy!
Photograph everything in 3 hours!
The ladies had three hours to style and photograph everything, they went to work carefully and it worked exactly in those three hours! The cotton balls went back into the box and the ladies went back to Breda. I thought it was a great experience and it was great to present my house here. Very happy with the result!
Love, Jet
More inspiration of Mariët? Check her website or Instagram @missjettle
Follow us for more inspiration!
IG: @cottonballlights_the_original 
FB: Cotton Ball Lights The Original 
And have a look at our Pinterest!